Spring Classes: Add Color to Your Life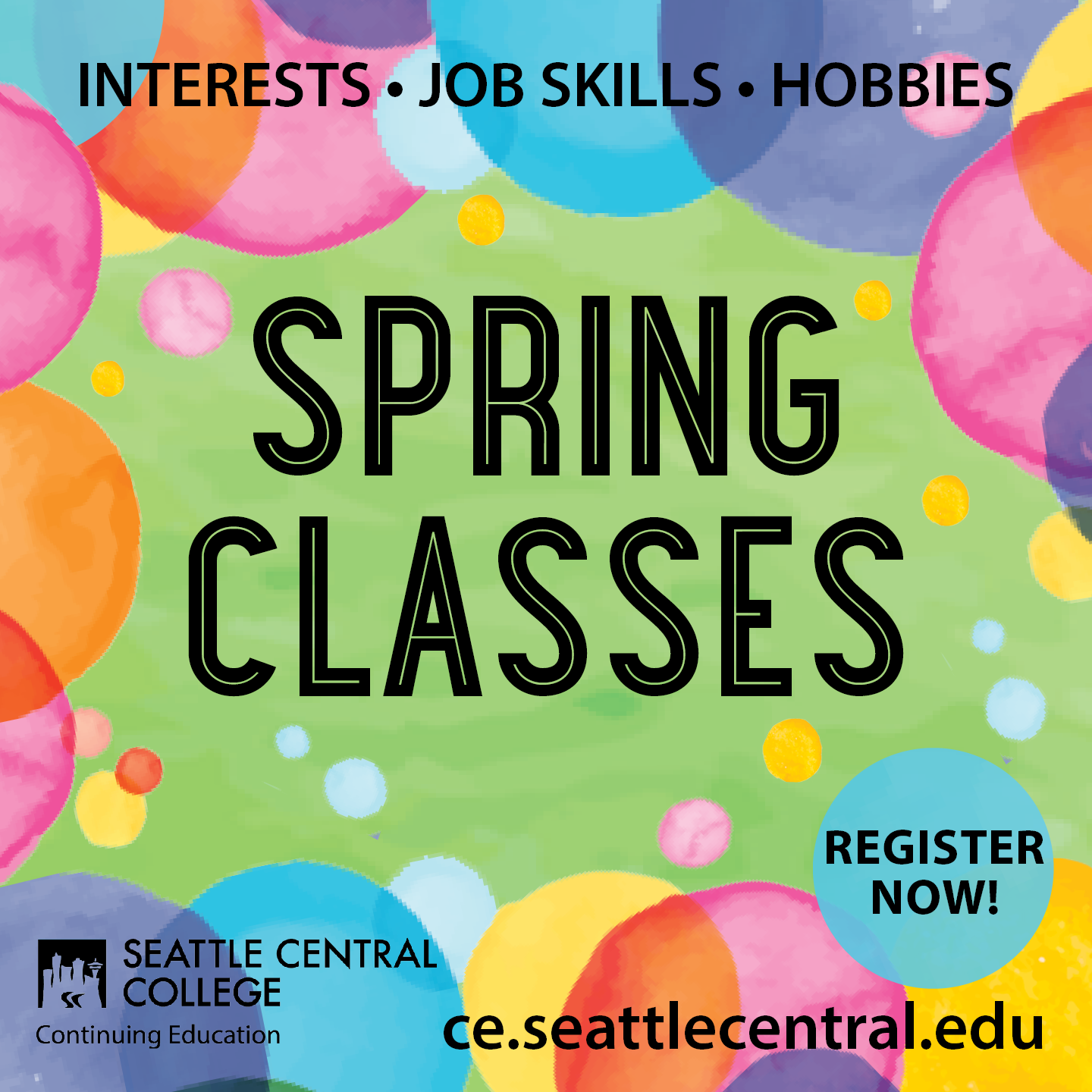 Spring is in the air! As flowers begin to bloom, and the sun returns, you can add color and fresh energy to your life by taking a class.
Get creative in art, writing, photography, woodworking, dance and music classes. Freshen up your job skills, stretch your body in a movement class, develop new opportunities, or explore a fascinating topic. Try a new thing.
Classes start in April and May, with more in-person options than the last couple of years, and lots of online classes that offer interactive and human-centered learning experiences.
See a few highlights highlighted here, and explore the colorful variety of subjects on our Job Skills and Hobbies & Interests tabs on the orange navigation bar above.
UPDATE 3/22/23: New Boating classes have just been added!
Featured Spring Classes
Yoga Teacher Training
Deepen your yoga practice and get certified to teach! This is a 200-hour intensive training led by Dee Williams in a hybrid online/in person format.
Learn more.
Accelerated Project Management
Learn how to guide a project successfully, using effective and practical tools useful in many fields. Work with others on collaborative sample projects and get feedback to refine your process to use in the real world.
Learn more.
Into to Immersive Media
Explore software engineering, game design, and animation. This is part of the Virtual Reality Foundations Certificate program. You are encouraged to participate if you have experience with C# programming and are interested in applying those skills to more interactive and immersive software development.
Learn more.
Practicum in Sustainable Agriculture with Viva Farms
Gain knowledge and practice techniques of sustainable agricultural production and business management on a Certified Organic farm in Skagit or King counties. Three quarters, starting spring 2023; bilingual (English-Spanish). Learn more.
Free Info Sessions
These sessions are a chance to learn about a topic related to a spring class, in a free, low-stakes introduction. Spring topics: project management, translation and interpretation, grantwriting, Chi Kung  (this is a free one hour in-person movement class). Two of these are the full class offered at no cost:  Welcome to Medicare and Leadership and No-Blame Problem Solving.
Learn more.
Introducing…. NEW Classes
ART
See ALL Art
 
SOFTWARE DEVELOPMENT
BUILDING DESIGN



WRITING
See ALL Writing



PHOTOGRAPHY
See ALL Photography
 
BROADWAY HILL CLUB FOR SENIORS