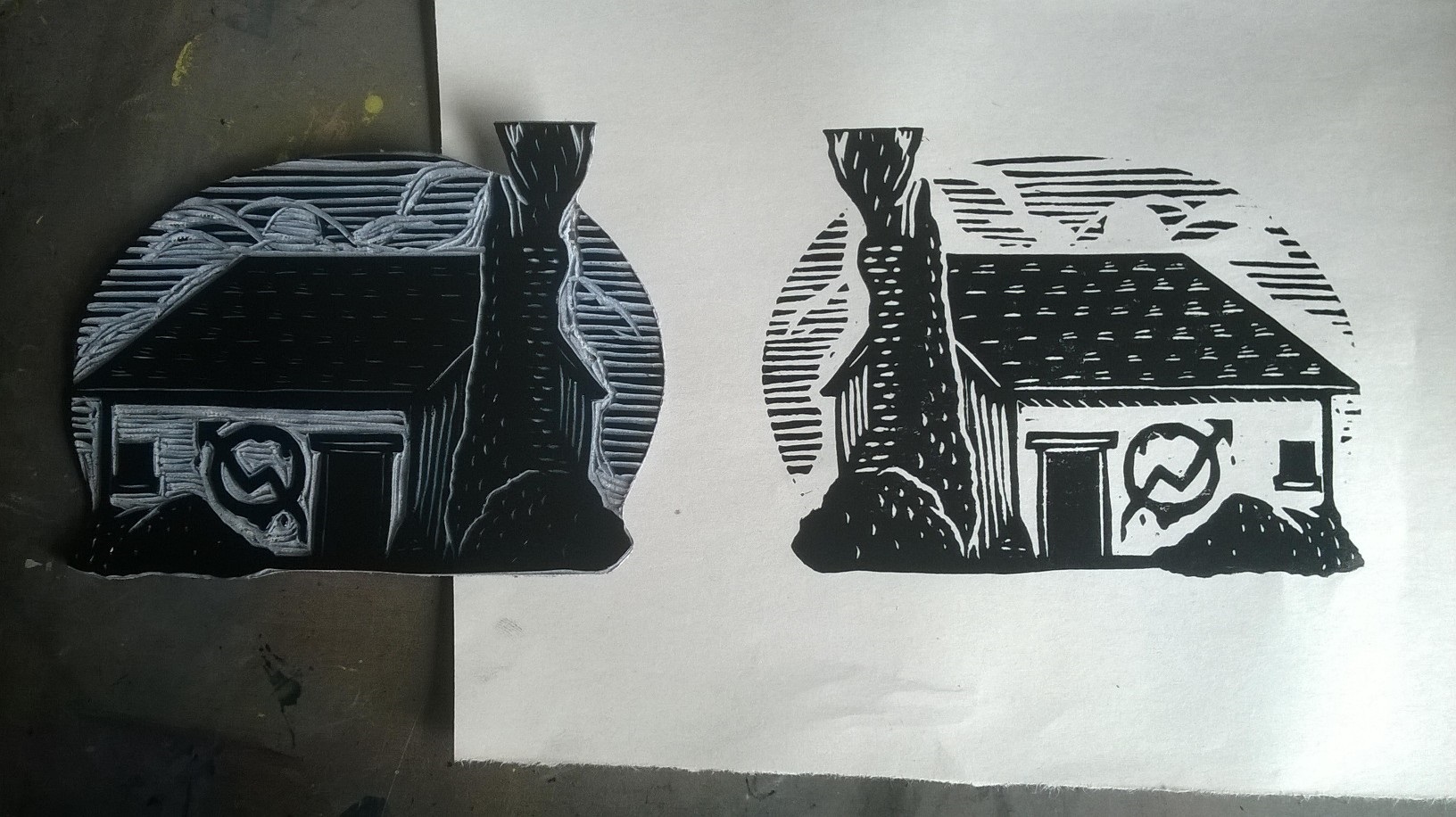 Class Overview
Explore the creative, rewarding, fun art of block printing! This class will teach you how to use linocut to create prints.
Learn the basic skills and techniques of woodblock carving and experience the rewarding feeling you get by peeling off a piece of paper printed with your original art! Make multiple copies for greeting cards, gifts, fabric, and decor. Block printing is an ancient art with roots in many cultures that can provide inspiration. Block prints have a unique and artistic look. If you are not good at designing or drawing? Don't worry! We have several design options for you. 
Use your creativity and curiosity with carving and printing your own one-of-a-kind art! This class is for everybody, from complete beginners to experienced carvers and artists.
Supplies Needed (Students must bring the items listed below to the class)
Personal safety equipment (thumb guard and/or resistant gloves)
One clear acrylic sheet plexiglass 8" x 12" (Recommended: YSTIME 8" x 12" Clear Acrylic Sheet Plexiglass Plastic Sheet for Crafts Transparent Acrylic Board with Protective Paper for Craft, Windows, Frame, DIY Display Projects)
Speedball Super Value Block Printing Starter Kit – Includes Ink, Brayer, Lino Handle and Cutters, Speedy-Carve
Learning Objectives
Become familiar with block carving and printing basics
Be familiar with how to design and print
Be confident in handling carving equipment safely for a small project
Who Might Enjoy This Class
Anyone curious and interested in trying printmaking and carving
People who enjoy crafting and making things by hand
Anyone who would like to do a small creative project with like-minded people
People who like to draw and would like to translate their drawings to prints
Everyone is welcome, no experience needed
Class Details
When : Thursday, Oct 05 ; 6:00 pm to 9:00 pm
Location : SC0BE , SC - BE - Cont Edu - BE1139B , 1701 Broadway Seattle WA 98022
Fee : $69
Instructor