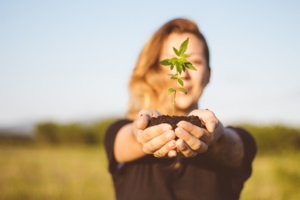 Experience leading edge training for Washington's medical cannabis industry.
Get certified as a Medical Cannabis Consultant, fulfill the required continuing education each year to maintain your certification, or simply expand your knowledge! This program is approved by Washington State Department of Health, the first and one of only three to receive that designation.
In partnership with the Academy of Cannabis Science, Seattle Central College's Continuing Education department has developed high quality, science-based classes that are available online, on your schedule, with access to industry professionals to support you along the way. Stay current with cannabis research as well as industry trends and innovation.
The Cannabis Institute offers professional development, industry training and continuing education for employees and employers in Washington's flourishing legal cannabis industry. All medically-endorsed retail cannabis stores are required to have a certified Medical Cannabis Consultant on staff to provide services to medical patients. Our students are cannabis retail employees, as well as doctors, nurses, patients, and patient advocates.
Registration now takes place through the website of our partner, the Academy of Cannabis Science. For more information on the Medical Cannabis Consultant Certification requirements (formerly called the Medical Marijuana Consultant Certification) in the State of Washington, please visit the WA State Department of Health. Please note: If you are seeking a professional certification, please check if the coursework meets requirements in your state.
Student Reviews
"The material provided is very diverse and enlightening." - Student, Medical Cannabis Consultant Certificate Program

"Awesome self-paced class, and I'm a teacher. Great class." - Student, Cannabis Research and Health Risks

"Any employee of ours... who has taken this particular certification course feels very prepared for the complexity of their role as a medical marijuana consultant." - Cannabis store manager, about the Medical Cannabis Consultant Certificate Program

"I enjoyed and appreciated the very comprehensive coursework for the WA state certification for medical marijuana consultants. It has been informative, thought-provoking and based on science, researchers, educators and others." ~Student

"This was pretty phenomenal!" - Student, Medical Cannabis Consultant Certificate Program