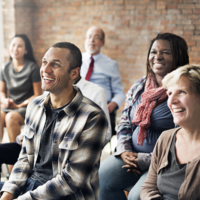 As part of Seattle Colleges' Office of Corporate & Customized Training, we're here to meet your organization's educational and training needs.
We offer customized training in soft skills such as supervision and leadership, effective team building and communication, as well as in technical areas such as data analysis, LEAN manufacturing, web design and project management.
With the resources of Seattle Central College and the Seattle College District at our disposal, we can provide high quality, effective and relevant training for your company or small business.
Questions? Please Contact Us
Bob Embrey, Director