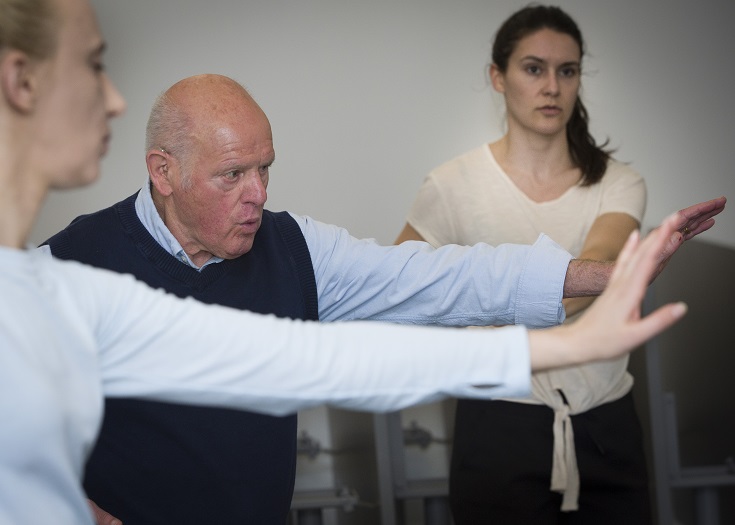 Class Overview
Chi Kung (also spelled "qigong") is an ancient health-giving exercise that began in the stone age in China. Combining breathing and movement, it acts like an internal massage for the organs of the body while strengthening the limbs and the spine. "Chi" is translated as breath, and "kung" means exercise.
In this class, learn the 18 movements of Chi Kung and the Swimming Dragon exercise. These are beautiful movements that feel good in the body. This practice can offer many benefits such as focus, balance, relaxation, strengthening, stretching, mindfulness, and overall well-being. The history of Chi Kung includes Chinese medicine, Taoism, martial arts, Confucianism, and Buddhism. All will be discussed to provide a greater understanding and appreciation of this practice.
This gentle exercise is geared to seniors, and anyone who wants to support good health. People who wish to extend the length and quality of their functional life will benefit.
This class is part of our Broadway Hill Club offerings, designed for older students and offered during the daytime on diverse topics, though students of all ages are welcome.
Please wear comfortable clothes that you can move in.
Learning Objectives
The history and background of Chi Kung
18 movements of Chi Kung
Swimming Dragon exercise
Improve your flexibility and balance
Who Should Take This Class?
Individuals seeking a low-impact exercise routine
Anyone interested in improving their flexibility and balance
People interested in developing their focus, relaxation, and overall wellness
Seniors wanting a supportive exercise class
No experience is necessary; everyone is welcome!
Class Details
When : Tuesday, Jan 16 to Mar 05 ; 10:00 am to 12:00 pm
Location : SC0BE , SC - BE - Cont Edu - BE1139B , 1701 Broadway Seattle WA 98022
Fee : $169
Instructor