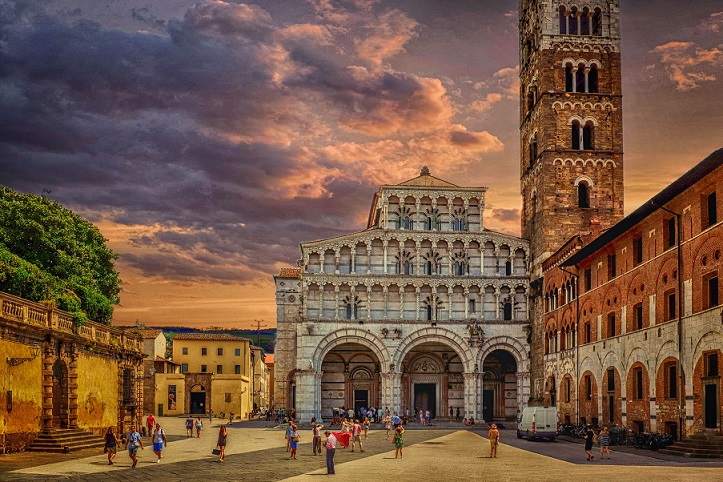 Class Overview
Because the cultural richness of Italy is so vast, most people don't have the time or experience to explore more than a few major cities, such as Rome, Florence, and Venice. Some travelers might take side trips to a few suggested towns beyond Florence, but afterward might say, "If only I had more time to explore other areas of Tuscany." If you're intrigued to know more about the fascinating region of Tuscany from an "insiders" perspective, this class is for you!
Discover attractive and different areas of Tuscany, through lectures, maps, videos, photos, stories, and food. These are places where the casual tourist does not typically venture. Learn about different sub-regions of Tuscany, and what makes them special.
Our holistic "slow" approach will be to sample the artistic, historical, cultural, and touristic smorgasbord offered by the small to medium-sized towns that populate these areas. Enjoy learning about the rich Medieval and Renaissance history and art that is abundant in this region.
This class will be experiential. Enjoy simple and enriching homework assignments/opportunities to have a more active experience in learning about Tuscany. Enjoy a class potluck consisting of Italian specialties from Tuscany on the last day of class.
Gain a basic understanding of the rules for Italian pronunciation so that you can enjoy participating in the enchanting language, and feel more comfortable articulating all those "r's". Glean basic travel tips and resources, though this is not a travel planning class.
This class is part of our Broadway Hill Club offerings, designed for older students and offered during the daytime on diverse topics, though students of all ages are welcome.
Learning Objectives
Familiarity with sub-regions of Tuscany and what makes them special
Better understanding of the art, history, culture, and landscapes of Tuscany
Locate various sub-regions of Tuscany on maps, and be familiar with how to get there from Florence or Rome
Who Might Enjoy This Class
Anyone interested in Italian art, history, culture, or language
Italian language students wanting to gain a greater understanding of Italy
People who are planning a trip to Italy, whether for the first time or returning
Anyone interested in the "Slow" travel movement (related to the "Slow Food" movement)
Class Details
When : Friday, Apr 14 to May 12 ; 10:00 am to 12:00 pm
Location : SC0BE , SC - BE - Cont Edu - BE1139B
Fee : $105
Instructor