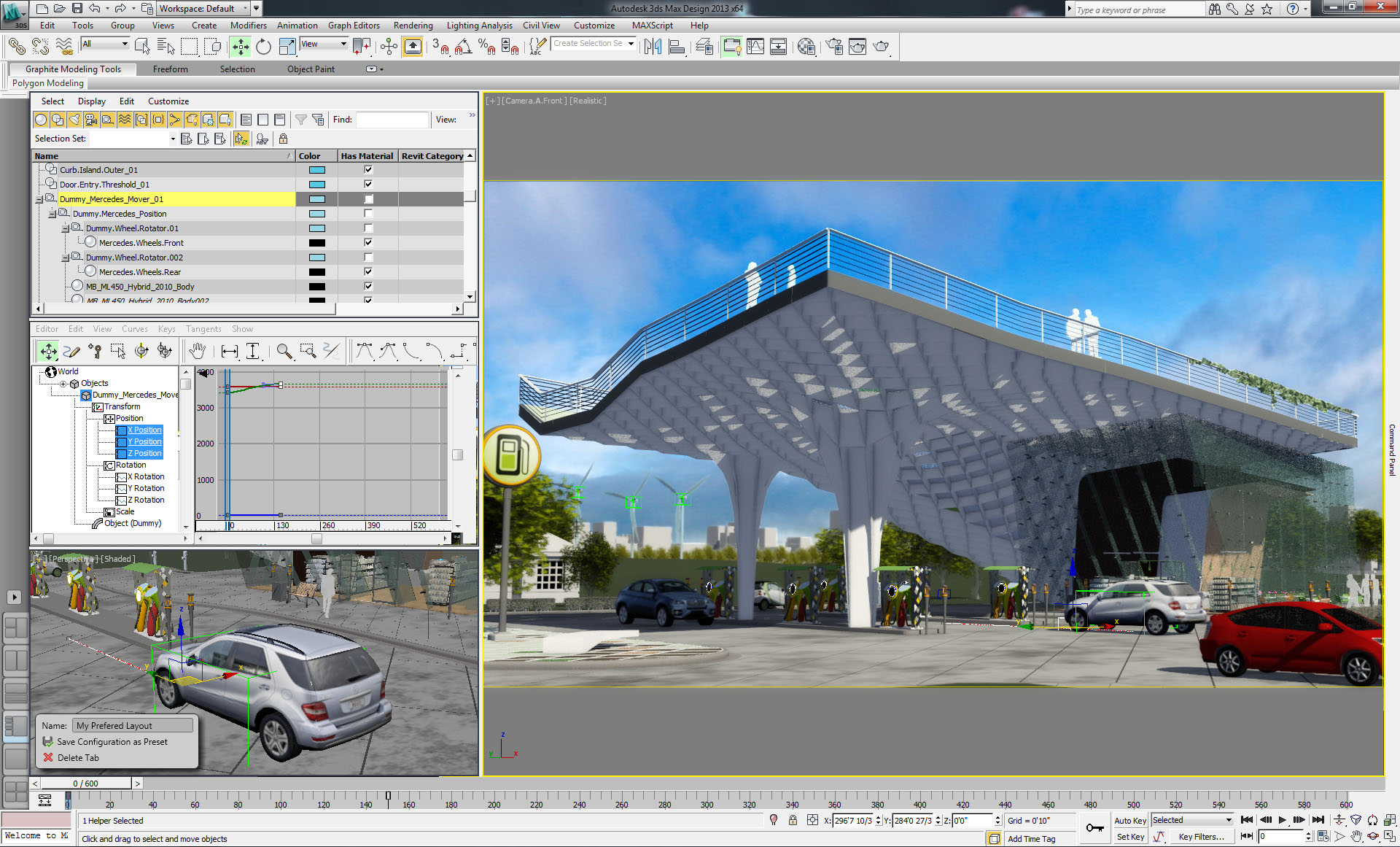 Photo from Creative Tools.
Student Reviews
"I enjoyed the pace and knowledge Colin displayed."

"I did end up getting a full time job largely because I took that Revit certificate course."

"I took the AutoCAD and Revit certificate courses at Seattle Central thinking it would be a good way to update my skill set to get a full time job. And it worked! You can consider me a success story!"
Class Overview
Autodesk Revit is building information modelling software tool used by architecture, engineering, and construction teams to create buildings and infrastructure. It allows users to create, edit, and review 3D models in exceptional detail. In our Revit class series, learn how to use the most popular software used to design, document, visualize, and deliver high-quality projects. 
In this beginning class, you'll learn the basics such as Revit workspace and interface, drawing and editing tools, levels and grids, walls, curtain walls, windows, doors, floors, setting up sheets for plotting, and more.
Revit is known to be challenging to learn, and so this class series will allow you to make quick progress and be able to advance faster than you would on your own. Get comfortable with the Revit software and prepare yourself for Revit - Level 2 (see all of our Revit and industrial design classes).
Learning Objectives
Establish a basic understanding of Revit software
Learn introductory techniques
Gain insight into industry best practices
Who Might Enjoy This Class?
Prerequisite: basic computer skills (able to use the keyboard and mouse) and the ability to comprehend English.
Architects, landscape architects, structural engineers, mechanical, electrical, and plumbing engineers, designers and contractors who are interested in learning building information modeling
Anyone interested in learning how to use Revit software 
Seasoned professionals that would like to improve their confidence and skills with this software
Class Details