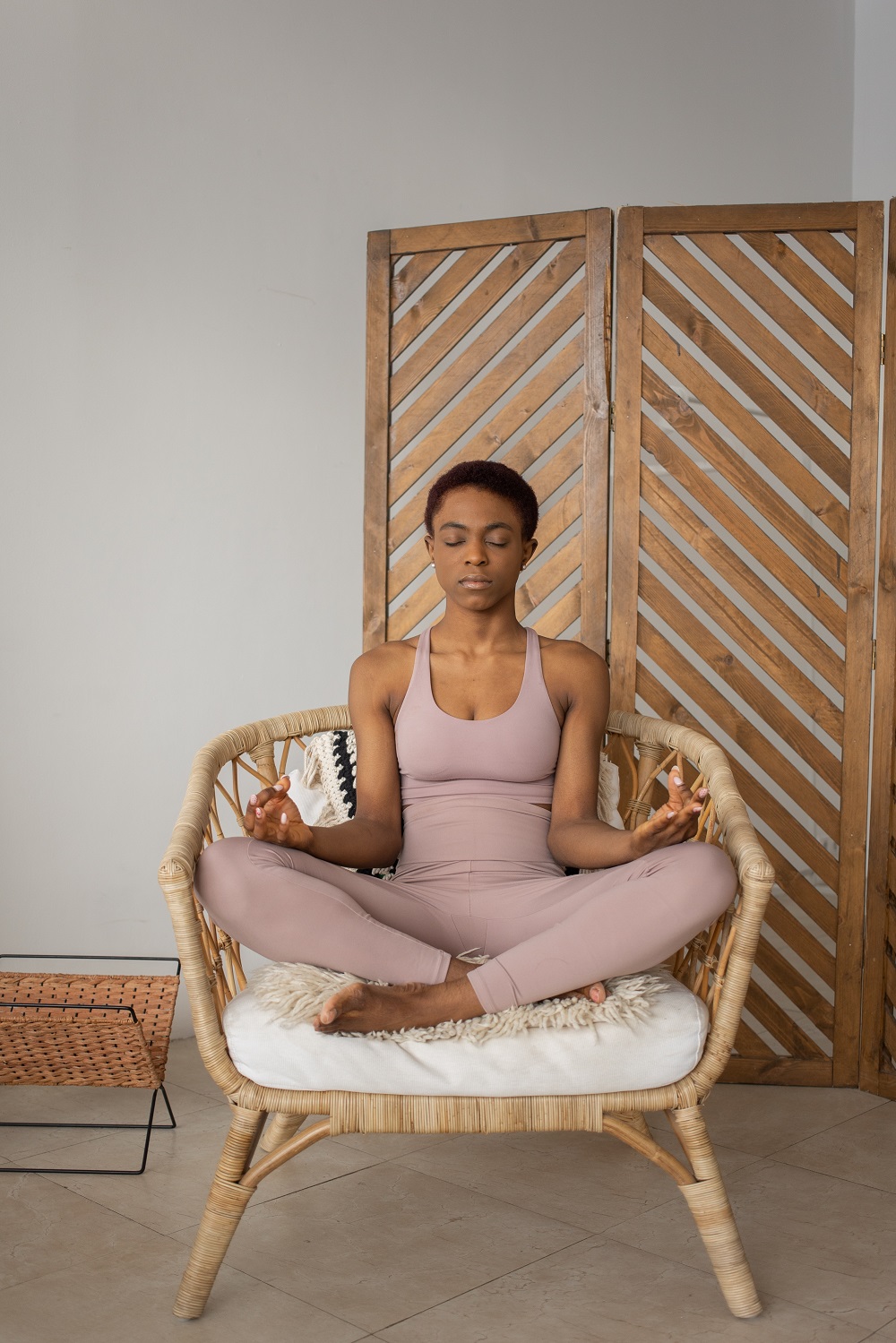 Class Overview
Would you like to stretch and strengthen your body but need a simple and gentle approach? Discover chair-based yoga to help improve your fitness while reducing the strain on your limbs and joints. 
Explore postures, breathwork, and meditation while seated in a chair with a supportive sturdy back. Chair yoga practice promotes stability and flexibility with the body, self-awareness, clarity with the mind, and a sense of calm and balance with emotions. We will focus on different areas of the body including shoulders, arms, back, legs, and knees, as well as restorative breathing exercises. Improve your overall wellness with every session, and learn how to practice this type of yoga on your own. 
This is a non-intimidating class, perfect for anyone who is new to yoga, as well as those who have experience with yoga but would like to learn how to pose on a chair.
This class is part of our Broadway Hill Club offerings, designed for older students and offered during the daytime on diverse topics, though students of all ages are welcome.
Supplies Needed
Chair with a supported back
Yoga mat or carpet to go under the chair
Stretchy strap to aid in the poses
Learning Objectives
Help with over wellbeing of mind, body, and spirit
Increase flexibility and balance for everyday life
Who Might Enjoy This Class
Anyone who would like a gentle approach to increasing flexibility, balance, strength and overall wellness
People who have done yoga before, and would like to return to yoga in a safe and gentle way
Seniors with knee or back issues to help with everyday life and overall wellness
No experience is needed -- everyone is welcome!
Class Details