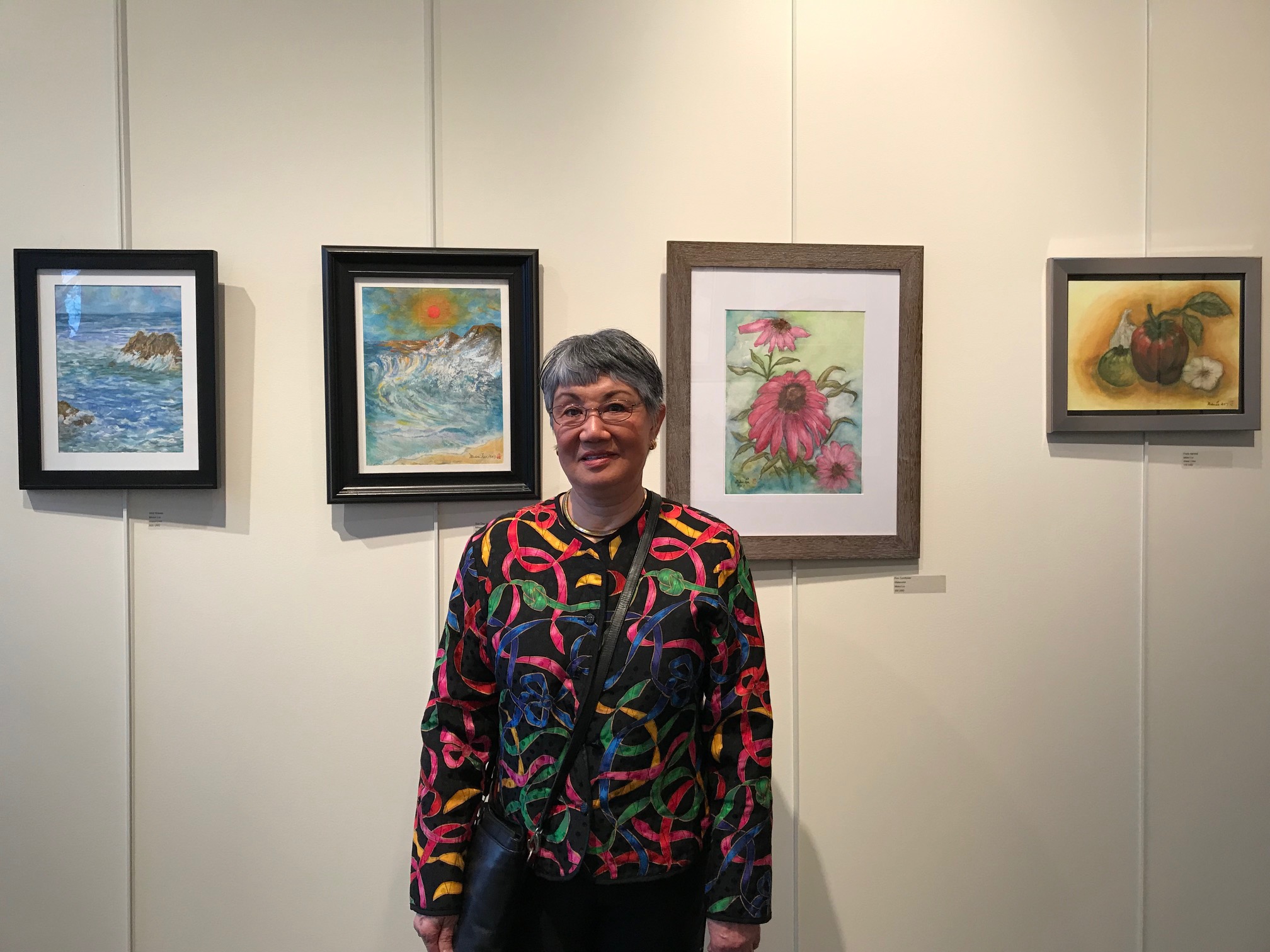 Class Overview
Are you an artist who would like to sell art, but don't know how? Get the support and all the information you need in this class. Learn step-by-step how you can sell your artwork, along with related information and helpful resources for artists.  
There are a variety of ways to get your art into the marketplace today, using modern tools and venues. Discover how to create an online presence for your art and also how to exhibit your art in a gallery. Explore how to curate your presentation, document your pieces, get organized, and present your work effectively.
Learn about other funding options for artists such as grants, scholarships, and fiscal sponsorships, and how to pursue them. Find out about organizations that provide support for artists. Learn about copyright law for digital non-fungible tokens (NFTs).
This class can open the art marketplace for you and your art, giving you a chance to earn some financial reward for your investment in art, and welcome a wider audience to appreciate your work.
Learning Objectives
Exhibiting your work
Documenting and organizing your portfolio
Creating an online presence
Learning about artist representation
Free organizations
Grants, scholarships, and sponsorships
Who Might Enjoy This Class
Artists in any medium who would like to sell their art.
All levels of experience are welcome.
Optional Textbook
Students can purchase How to Exhibit, Market and Sell Your Art, a textbook written by the instructor.
Class Details
When : Friday, Apr 14 to Jun 09 ; 3:00 pm to 5:00 pm
Location : Online
Fee : $235
Instructor