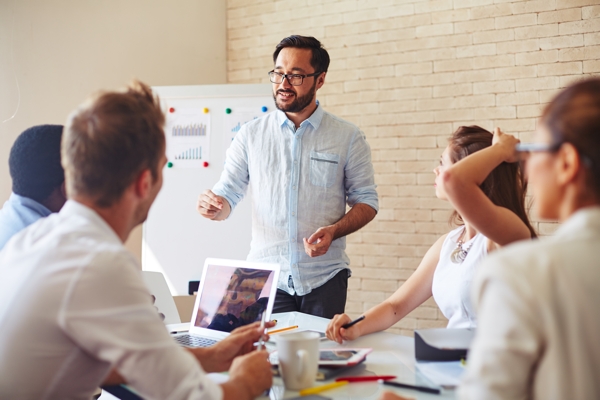 Class Overview
Step up the pace and complete your program more quickly with our accelerated format. Move through the program's full curriculum in a condensed time frame, attending more class hours each week, with on-ground and virtual instructor-led instruction, for fewer weeks overall.
Learn the tools needed to effectively guide projects and team members with a practical approach that can be applied immediately to the workplace. All core PM classes are built to address the specific challenges that get in the way of commitment delivery. PM core curriculum in alignment with latest PMBOK revisions, developed and taught by credentialed project management professionals. Fast track yourself to completion in two quarters.
Learning Outcomes
How to define project scope, choose an approach and translate a statement of work into a complete and effective project plan
Tactical leadership skills, stakeholder management practices and team-building capabilities
Risk definition, risk management processes and change management procedures
Presentation and communication skills
Who Should Take This Class?
Individuals who lead or serve on projects.
Professionals seeking hands-on skills for managing and overseeing projects and team members.
Those who want to increase their value to their employer or their marketability in the job market.
Career Outlook
According to PMI's Project Management Salary Survey In 2020, " Project management skills and expertise are in demand globally, and earning potential remains promising." In addition, "…survey respondents with a PMP certification report higher median salaries than those without a PMP certification — 22% higher on average across the 42 countries surveyed."
Class Details
This class is held online by videoconferencing. It is led by an instructor(s) in real-time as an interactive class experience. To attend and participate fully you will need access to a computer or device with video and a microphone, plus high-speed internet connection. Instructions to access the class will be emailed to you by the instructor or staff member before the class begins. Note: part of this class might be recorded, for the students and instructor to use for review only; recordings will be deleted after the end of the quarter.
20 Mondays, Wednesdays ; Sep 29 to Dec 06 ; 6:00 pm to 9:15 pm

Location : SCONL; Room Online

Fee : $2695
Class ID : 38685 ; SKU : 29558
Instructor