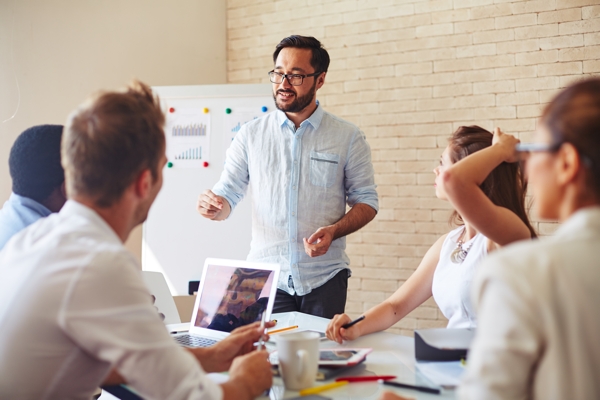 Class Overview
Project management skills are essential in a wide variety of professional roles, and can even be a wonderful asset in your personal life. Gain a thorough introduction to the fundamentals of project management, approaching it from the standpoint of managing a single, stand-alone project that is small to medium-sized. Work through the project life cycle using the same steps you would use when managing any variety of real-life projects. During this course, we'll cover the following:
Project life cycles from initiation through planning, executing, controlling, and closing
Project charters
Creating a work-breakdown structure
Network diagramming
Finalizing the project plan
Scope management
Stakeholder identification
Cost management
Scheduling and schedule management
Earned value measurement
Change control
This course's curriculum is based on the Project Management Institute's (PMI®) Guide to the Project Management Body of Knowledge (PMBOK® Guide), and provides the foundation for your training to become PMP certified
Learning Outcomes
Upon successful completion of this course, you will be able to:
Understand the difference between the Project Life Cycle, and a Product or System Life Cycle
Be able to list a typical set of deliverables needed to effectively manage a small, stand-alone project
Learn to define the following terms: project, project management, stakeholders, project management process groups and knowledge areas
Write a project charter for a small project
Create a project plan for a stand-alone project
Know how to develop a Work Breakdown Structure
Describe the estimating process
Know the difference between and significance of effort and duration
Be able to develop a project schedule, including estimating, PDM network diagramming, critical path method and developing a Gantt Chart
Understand the importance of risk management and be able to facilitate risk management planning for a small project
Identify key project management activities go on during the Execution Phase of a Project
Define project scope creep and describe the change control process
Know what activities are associated with the project performance control and be able to define operating metrics and control thresholds
Identify key Project Closing activities
Understand the importance of lessons learned and their impact on future projects
Use MS Project to effectively plan, schedule, analyze resource utilization and track Project performance.
Who Should Take This Class?
Prerequisites: An understanding and experience with MS Windows and Office products; two or more years of experience in a project management environment is helpful, but not required.
Product or program managers, coordinators, staff or supervisors
Anyone interested in understanding project management
Journey-level project managers seeking to deepen their expertise and understanding
Subject matter experts
Financial analysts
Team leaders, stakeholders and senior leadership
Class Details
This class is held online by videoconferencing. It is led by an instructor(s) in real-time as an interactive class experience. To attend and participate fully you will need access to a computer or device with video and a microphone, plus high-speed internet connection. Instructions to access the class will be emailed to you by the instructor or staff member before the class begins. Note: part of this class might be recorded, for the students and instructor to use for review only; recordings will be deleted after the end of the quarter.
6 Thursdays ; Sep 30 to Nov 04 ; 6:00 pm to 9:15 pm

Location : SCONL; Room Online

Fee : $495
Class ID : 38688 ; SKU : 29560
Instructor