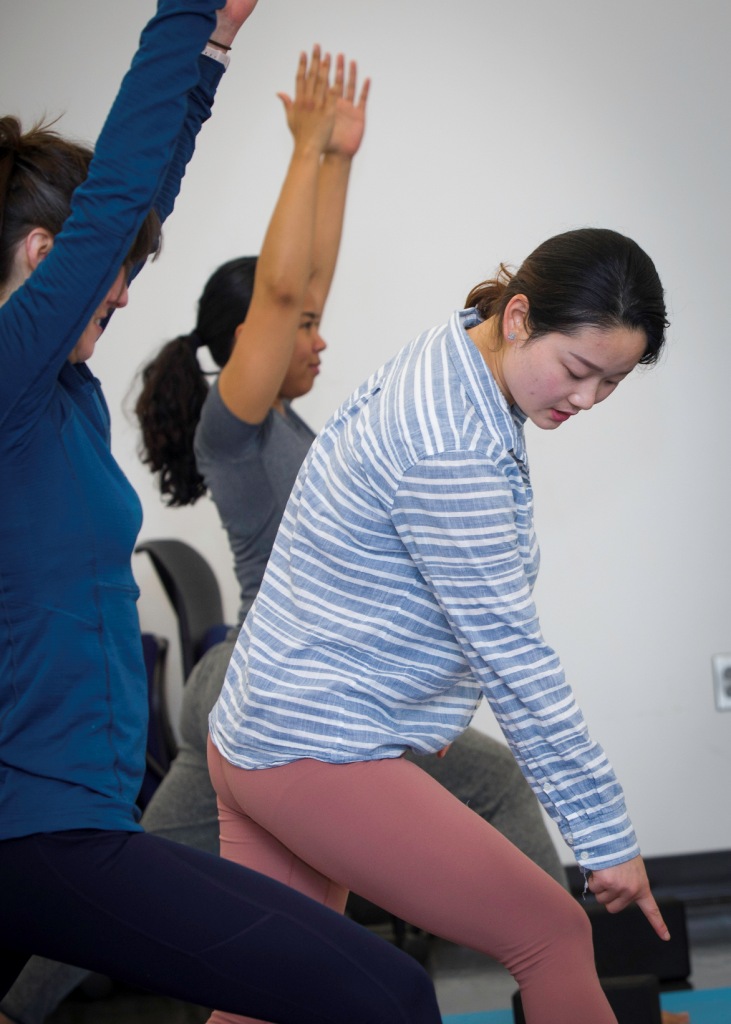 You guys did an awesome job. I feel prepared to put together sequences on my own and have confidence to be creative. I learned so much about yoga's history and methodology. I am very satisfied. - Student, Bellingham WA

I really enjoyed my time at the training and I feel confident being let out into the yoga world. - Student, Seattle

Overall the intensive was very well thought out, topics were thoroughly researched and presented with great enthusiasm. I left with a lot more knowledge and confidence. -- Student, Bahamas
Deepen your yoga practice by becoming a certified yoga instructor and get certified to share your love of yoga with others! This rewarding intensive yoga teacher training program is all online, in real time through videoconferencing. Learn from instructor Dee Williams, owner of Kanjin Yoga, alongside a community of yogis.
In this 200-hour program, you will learn, or review the fundamentals of Hatha, Vinyasa and Restorative Yoga.
Graduates of this class will receive certification from Seattle Central College and are eligible to register with the Yoga Alliance.
Who Should Take This Class?
This yoga certification program is a great fit if you:
Want to learn more about yoga and strengthen your practice
Are interested in teaching yoga
Would like to refresh and renew your yoga education through exploration and expansion of new techniques
Need a more affordable option than some of the upscale studios
Learning Outcomes
During this 200-hour program, you'll learn the following:
Fundamentals of Hatha, Vinyasa and Restorative Yoga
How to structure a class
Use of props
Movement dynamic
Proper modifications
Meditation techniques
Effective cueing
Anatomy and physiology
Yoga philosophy
Nutritional concepts
This course is being offered through GoToMeeting videoconferencing. It is live, in real-time, and you will be interacting online with the instructor and fellow students.
Class Details