Meet Ten Talented New Instructors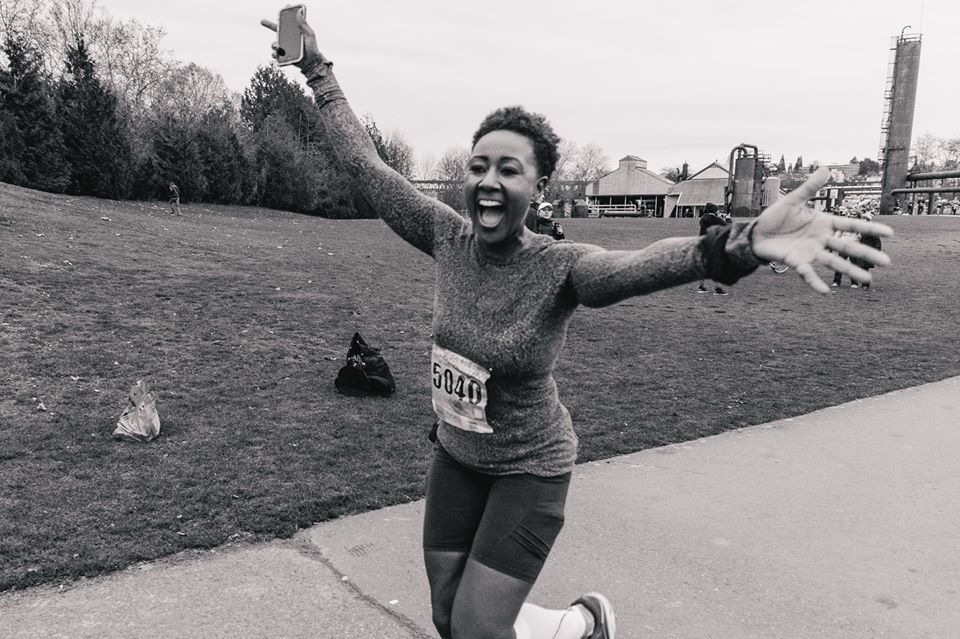 This summer we are delighted to offer a record breaking number of new summer workshops and classes. It's a dazzling collection of interesting and diverse topics. Who do we have to thank for that? An incredible team of talented new instructors! They bring an impressive wealth of skills, experience, passion and knowledge. Read on to learn about a few of them. You can browse summer workshops, classes and courses by using the orange bar to navigate.

Diana Ratana
Diana is an international yoga teacher, meditation guide, writer and traveler with 10 years of experience teaching yoga and meditation. After backpacking for nearly 2 years through Europe, Africa, South America, and parts of the US, teaching yoga, she has returned home to share her learnings with her community in Seattle.
Doga – Yoga with Your Dog Friend
Yoga Meditation
Lisa Taylor
Lisa Taylor is a freelance garden educator and author of the Maritime Northwest Garden Guide, 2nd ed. and Your Farm in the City: An Urban Dweller's Guide to Growing Food and Raising Animals. She is passionate about teaching everyone where their food comes from and how to grow it.
Cool Crops for Your Fall Garden
Charlie Beck
Charlie sings and plays banjo, ukulele, guitar, fiddle, lap-steel, and mandolin. He has over 20 years of experience teaching privately and at public workshops/festivals including Wintergrass and the Festival of American Fiddle Tunes. He is a founding member of the Tallboys String Band, and half of the musical duo, Squirrel Butter with his wife Charmaine Slaven.
Appalachian Singing
Ukulele for Beginners
Charmaine Slaven
Charmaine is a professional musician, flatfoot dancer, dance caller and instructor. She takes great joy in sharing her love of music and dance with people of all-ages and abilities, and has been teaching for over a decade. She is a former member of the Tallboys String Band, and half of the musical duo, Squirrel Butter with her husband Charlie Beck.
Jish Nath
Jish holds double masters in engineering from University of Wisconsin-Madison. He has spent 30 years in the software/IT industry, nearly two decades of which were in various roles at Microsoft. His most recent experience with big data was at T-Mobile using the Quality of Experience data which occurs at 100,000 transactions per second, using SPARK, SPLUNK, ELK, and Cassandra.
Big Data for Managers — Boot Camp
Edna Daigre
Edna is the founder of Ewajo Performing Arts in Seattle, whose mission was bringing people from diverse backgrounds together to experience dance and health as a living expression of shared culture and histories. Her 35 years of community service includes developing health and dance programs for public schools, colleges and communities. In 2007 she closed her studio, but continues teaching dance as a healthy lifestyle for the aging population. She says, "I am not ready to stop dancing. I have an aging body of wealth, health and experience. Dance is my voice, my journey. My interest lies in creating a culture that values aging."
The Art of Breathing and Healthy Movements
Yara Rodriguez
Yara is the director of Children's Academy of Seattle Spanish immersion program. She lived in Guadalajara, Jalisco, Mexico, until she was 19, then migrated to Seattle in 2006. With 12 years of teaching experience in early childhood education, she focuses on Spanish immersion, multiculturalism and inclusion. Yara explains, "My goal as a teacher is to promote my culture to remove stereotypes and barriers that exist, and create learning opportunities to enrich multicultural knowledge and better life opportunities."
Day of the Dead Makeup and Flower Crowns
Mini Piñata Making with Paper and Boxes (ages 6-10)
Vivian Vassal
Vivian Vassall is a Road Runners Club of America certified coach and a 5-time marathoner. She has a law degree from University of Colorado, where she spent her free time training at high altitude. Her podium finishes include 1st place female at Magnuson Series Earth Day Half Marathon and at Magnuson Series Earth Day 10k. She loves coaching beginners.
Hiroko Ikeda
Hiroko is a native Japanese speaker, born and raised in Tokyo. She has lived in Bangladesh, Thailand, China and Japan before coming to Seattle. Teaching is her passion. She has taught all levels of Japanese from elementary through college, everywhere she has lived.
Japanese Immersion 1
Japanese Immersion 2
Virtual Tour and Cooking Experience: Japan
Adam Frantz
Hailing from a small farm in rural Vermont, Adam is the head brewer at Sound to Summit Brewing in Snohomish. He began his career as an award-winning home brewer specializing in brewing double IPA's and farmhouse ales. He was awarded the prestigious Glen Hay Falconer Scholarship and studied brewing science and engineering at the American Brewer's Guild.
Noeun Yim Lodge
Noeun works as a personal trainer and instructor, and loves it. She started training over 10 years ago because her family has a history of diabetes. Worried that would be her path as well, she made a choice to get healthy. She explains, "It was hard not knowing what to do when I started, but I was lucky to find teachers that helped me get to where I am today." Noeun wanted to pass the knowledge and experience she gained on to others.
Weight Loss Exercise without Equipment
Thank you to all of our instructors for sharing your time and talents with the community!
Blog article by Liza Burke - May 15, 2021