Edna Daigre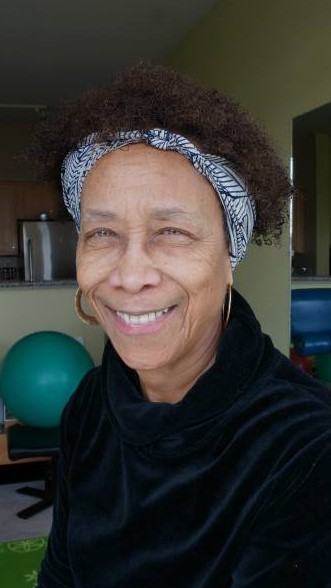 Edna is a native of Chicago, Illinois. She began her early dance education studying Katherine Dunham's philosophy and technique.
Her thirty-five years of community service includes developing health and dance programs for public schools, colleges, community-based projects and special populations.
In 1974 she opened her own dance studio, Ewajo Performing Arts, in the Wallingford neighborhood of Seattle. This mission brought people from diverse backgrounds together to experience dance and health as a living expression of shared culture and histories.
In 2007 she closed her studio but continues her mission teaching dance as a healthy prescription and lifestyle for the aging population.
"I am not ready to stop dancing. I have an aging body of wealth, health and experience. Dance is my voice, my journey."
Geriatric studies are showing more creative and physical activities will slow down typical signs of aging: loss of vigor, increased body fat, hypertension, decreased muscle and bone mass.
Edna says, "My interest lies in creating a culture that values aging. An age-friendly community to dance together without boundary and public scrutiny. Just moving and dancing for the pleasure of well being."
Edna's Teaching Style & Approach
Edna has an encouraging attitude and personalized teaching style, adaptable to the needs of each participant. She focuses on proper alignment, helping people find the correct form to gain greater mobility, improve balance, increase flexibility and strength. Her class formats include demonstration, discussion, participation and hand-outs.
In her classes, Edna interacts with each student and creates a fun, safe and supportive environment. The atmosphere in her classes is open, social and oriented around moving together in friendship. 
Edna's Resources
See KUOW article and radio story about Edna: "You Are Never too old to dance to dance in Seattle" by Marci Sillman.
Student Reviews

"Edna always keeps it fun!!"

"The instructor was great and what I learned was useful and fun."

"Edna is so inspiring and the other people were fun too."

"I enjoyed Edna's approach and her skill which emphasized breathing, movement and balance."
Classes