Vivian Vassall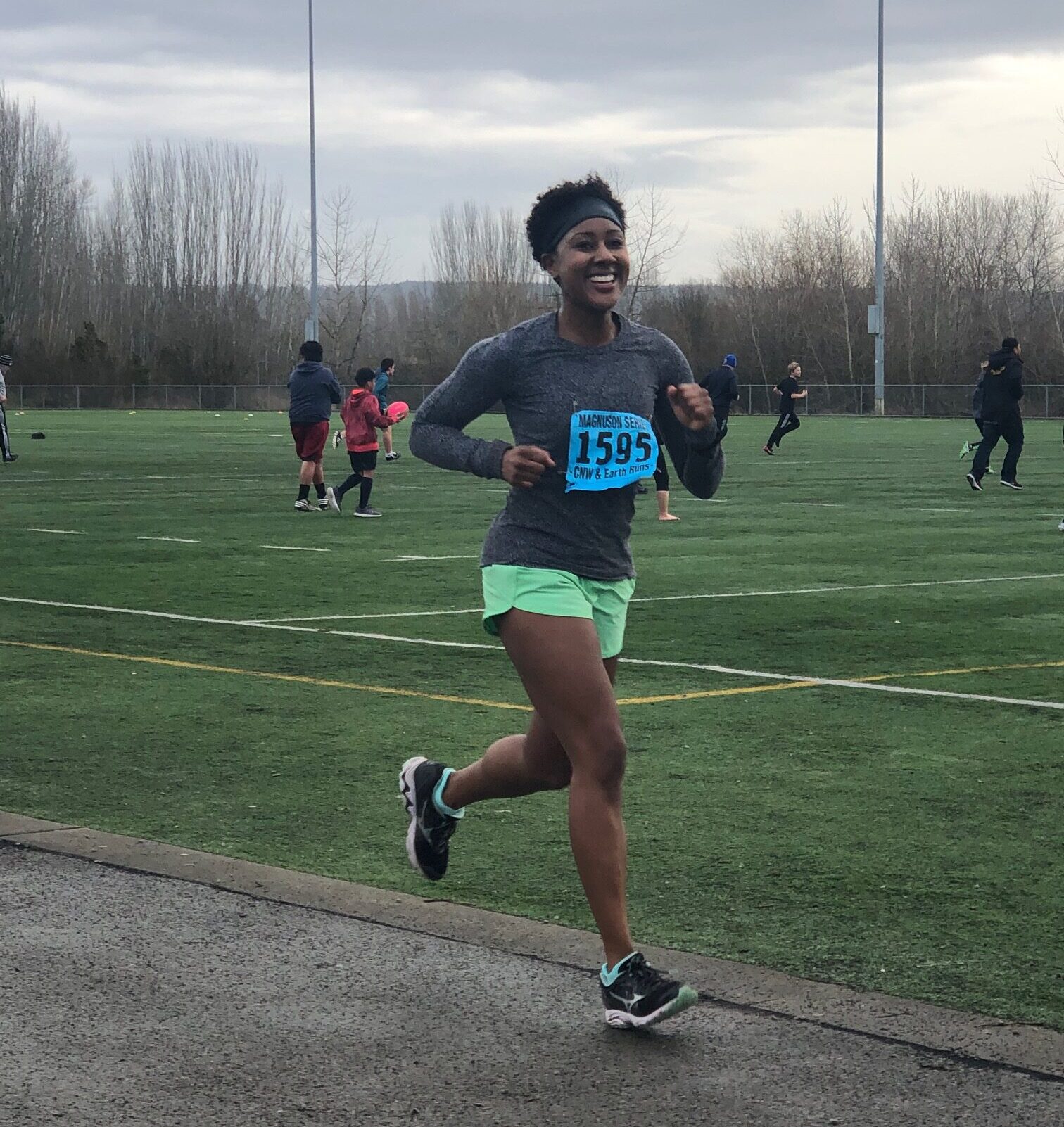 Vivian Vassall is a Road Runners Club of America (RRCA) Level I certified coach and a 5-time marathoner. She started her college career at University of Oregon, home of the nation's most renowned cross country and track and field programs. She later attended Seattle Central College(!), and graduated from Seattle University. Vivian has a law degree from University of Colorado Boulder, where she spent her free time training at high altitude. 
Her podium finishes include 1st place female at Magnuson Series Earth Day Half Marathon (2017) and 1st place female at Magnuson Series Earth Day 10k (2018). Her age-group awards include 4th place at Santa Runs Tacoma Half Marathon (2016) and 2nd place at Magnuson Series MLK Day 15k (2018). Her goal is to qualify for the Boston Marathon; she just has to shave 6.5 minutes off of her personal record -- go Vivian!!
Vivian loves sharing her knowledge about distance running and especially enjoys coaching beginners through their first half or full marathons. She runs with Club Seattle Runners Division (CSRD), paces races with Beast Pacing, and provides personalized run coaching services with Team RunRun.
When she isn't working or working out, Vivian enjoys supporting the arts and volunteering. She also serves on the board of the Seattle Public Library Foundation. 
Vivian's Teaching Style & Approach
Vivian's classes are a judgment-free space that focus on safety and injury-prevention. She says, "My goal is to make running accessible to all people who have been medically cleared to do so, regardless of age, body type, size, gender identity, race, ethnicity, religion, sexual orientation, and socioeconomic status."
Vivian's classes include lecture format with engaging PowerPoint slides and some brief video clips. There will be ample time for Q & A. She will also pose questions to the students (e.g., "show of hands" and some trivia), so everyone can stay engaged and get to know each other. She welcomes input and recommendations from students based on their experiences.
When possible, students gather together outdoors for a running workshop and in that case, students should come prepared to workout! 
She empowers people to set daunting goals for themselves and help them break them down into small and attainable steps. Vivian will offer beginner, intermediate, and advanced modifications to all techniques discussed and demonstrated. She uses inclusive language and teaches in an upbeat, encouraging manner. She presents commonly-accepted training techniques.
Vivian's Resources
https://teamrunrun.com/coach/vivian-vassall-seattle-running-coach/
https://www.instagram.com/vivir_run/
Classes