Charmaine Slaven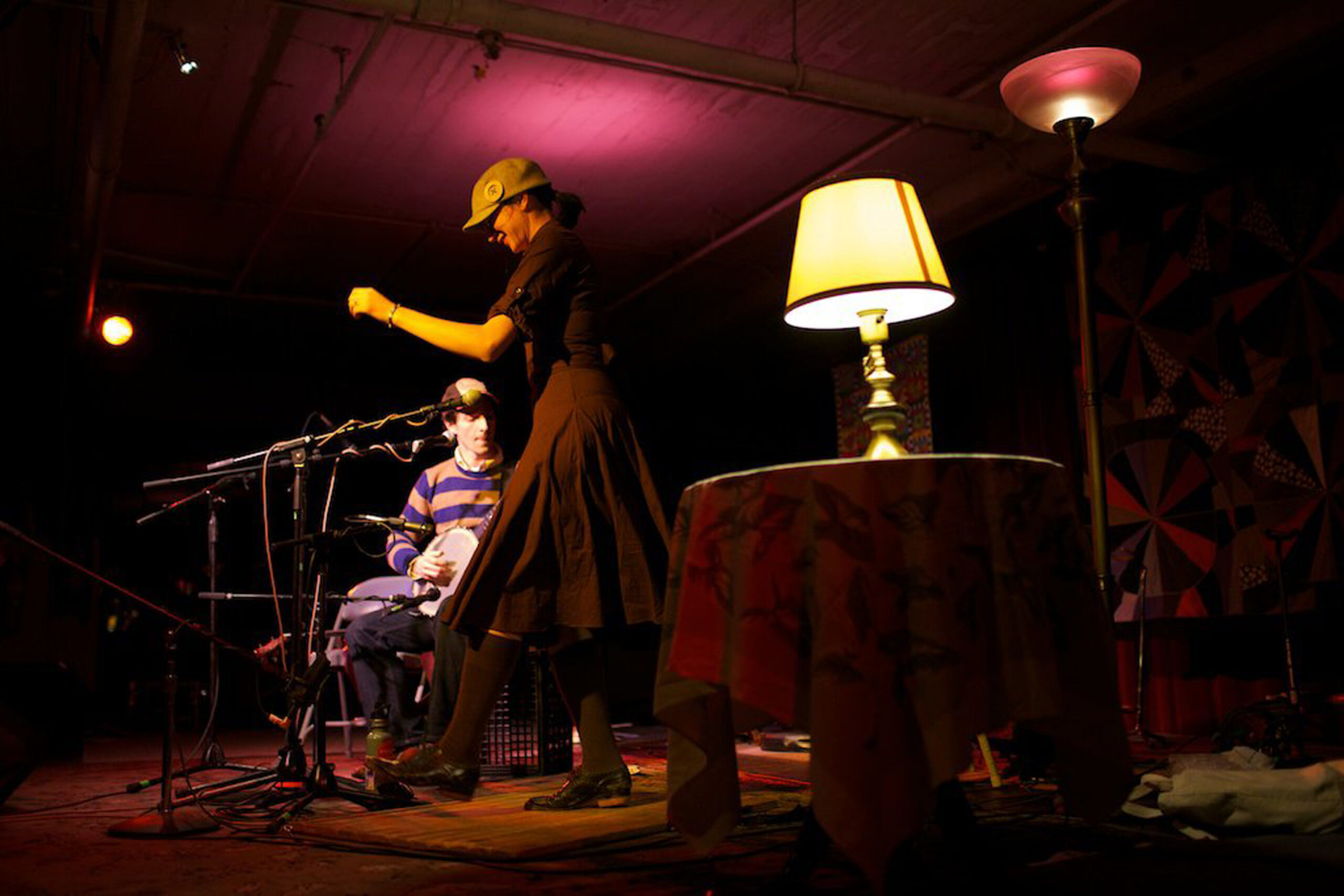 Originally from Western Montana, Charmaine is a professional musician, flatfoot dancer, dance caller and instructor, specializing in traditional American roots music and dance.
She takes great joy in sharing her love of music and dance with people of all-ages and abilities, and has been teaching at music camps and events for over a decade.
Charmaine has gained a great reputation for her fun and engaging method of getting folks dancing and playing music together. She's a has a natural knack for teaching and organizing, and has become an anchor in the Pacific NW old time music and dance communities.
Charmaine's Teaching Style & Approach
Charmaine's classes focus on "feet-on" practice. She demonstrates techniques herself and also uses videos. She creates a casual, relaxed learning environment with a focus on fun.
Charmaine teaches people how to pay attention to body mechanics and ergonomics to stay healthy while dancing, and also focuses on techniques for clearing your mind and relaxing. As a musician, she also helps her students improve their listening and music skills through dance.
She has a friendly, clear and straightforward communication style. Charmaine says, "I treat my students as my peers and expect them to feel the same way about me!"
Charmaine's Resources
Charmaine is a great instructor that made the class fun and doable virtually, and was very encouraging!
Classes