Hiroko Ikeda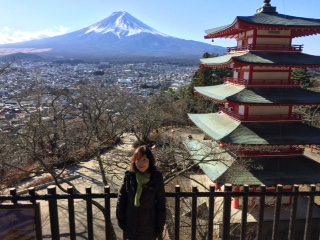 Hiroko is a native Japanese speaker, born and raised in Tokyo. She has lived in Bangladesh, Thailand, China and Japan before coming to Seattle.
Teaching is her passion. She has taught all levels of Japanese from elementary through college, everywhere she has lived. 
Hiroko enjoys traveling, sports and cooking. She loves to experiment with all kinds of ethnic foods. 
Hiroko's Teaching Style & Approach
Hiroko creates a very friendly and welcoming learning environment. Her classes are interactive and include group discussions, conversations and students/teacher pronunciation practice.
She uses visual aids in her classes, such as PowerPoint, textbooks, handouts and videos, to build vocabulary and grammar skills.
The main suggestion to students learning Japanese is "use it while having fun." She also says enthusiastically, "I treasure each student's desire to learn Japanese" and is eager to share her passion for Japanese language and culture in a way that is accessible and attainable.
Questions and discussion are welcome at anytime during her classes.
Student Reviews
"One of the best teachers I've ever had. I love her so much she really helped me understand the language and I hope to continue learning with her here."

"The class is great! Ikeda san is so friendly and fun. She sets a great mood and is helpful beyond belief. I am happy we are taking the class."

"Ikeda sensei is very engaging. Class provides plenty of opportunities for speaking. This is the first time I have been able to stick with a Japanese language curriculum."

"This is the best Japanese class I have taken to date...I will be at class (virtually) next month!"

"All the time and effort you spent preparing paid off. Your Powerpoints were so helpful. I have to admit that I didn't know how this would work. You are such a wonderful teacher in a classroom setting. I now know that you will also be an exceptional teacher in a virtual classroom."

"Hiroko was great and the content was presented clearly and at a good pace."

"Hiroko Ikeda is very well organized and very clear when teaching."
Classes