Charlie Beck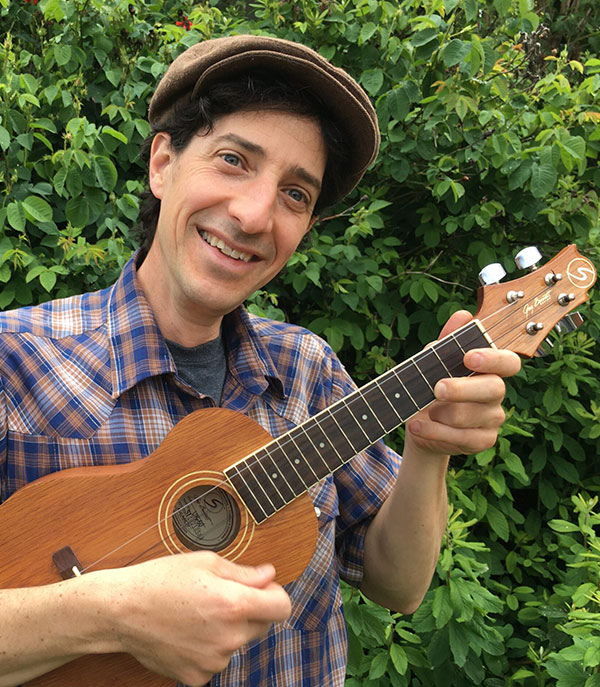 After studying music at Indiana University, Charlie Beck took his banjo and guitar to Seattle. There he became a founding member of the The Tallboys String Band. Soon thereafter he met his future wife, Charmaine Slaven, and they formed the musical duo, Squirrel Butter.
His music features inspired singing and highly skilled instrumental work on the many string instruments he plays including banjo, ukulele, guitar, fiddle, lap-steel, and mandolin. His love of and knowledge of traditional American roots is evident in his playing and songwriting.
Charlie has over twenty years of experience teaching privately and at public workshops/festivals: Wintergrass, Picathon, Nimble Fingers, Moose Jaw Festival, Topanga Bluegrass Festival, EVOS Old Social, Berkeley Old Time Convention, Zig-Zag, Willamette Valley Oldtime Social, Hermit Music Festival, Dare to Be Square, Bear Hug Dance Camp, Oly Oldtime Fest, Portland Oldtime Gathering and the Festival of American Fiddle Tunes.
Charlie's Teaching Style & Approach
Charlie creates a positive feeling in his classes and wants everyone to enjoy the experience of learning to play an instrument.
He demonstrates techniques while encouraging hands-on practice and also provides instructional videos.
He wants to be thorough on the subject matter and welcomes questions and discussion. 
Charlie's Resources
"Charles is a natural, patient and engaging instructor. In our limited time he shared resources, taught some music theory and I felt 'successful' trying new things."

"Well prepared, patient, friendly teacher."
Classes