Rosalyn Vera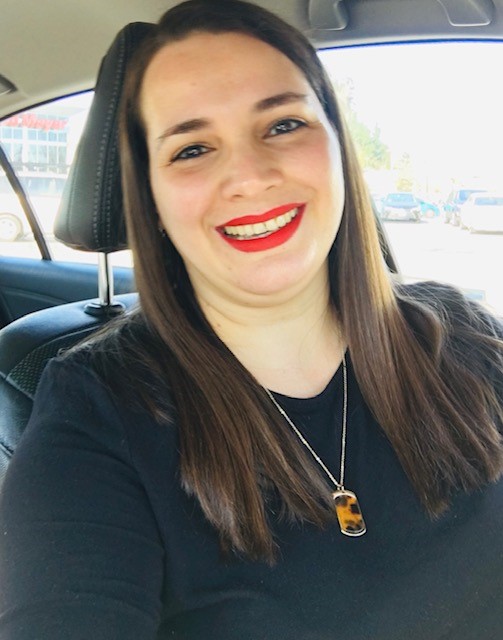 Hailing from Paraguay, Rosalyn Vera teaches Spanish language.
She has taught Spanish to all levels and ages in the United States, and teaches at Bellevue College Continuing Education, Highline College Continuing Education, Google-Seattle and private classes.
Before that, Rosalyn taught high school English as a Foreign Language in Paraguay.
In addition to being fluent in English and Spanish, she also is a native speaker of Guarani, an indigenous language in South American and one of the official national languages in Paraguay (along with Spanish), where it is spoken by the majority of the population.
During her free time, Rosalyn enjoys dancing and singing.
She also loves to travel and spending time with friends, family and her dogs.
Rosalyn's Teaching Style & Approach
Rosalyn is dedicated to nurturing the love of knowledge to her students.
With a passionate style of teaching, she could be described as energetic, fun, funny, lively and real.
She believes that a real-life context is the best way of meaningful learning.
Teaching approaches include presentation, visual aids, discussion,  group interaction, pair work, videos, hand-outs and songs.
Rosalyn strives to create a pleasant, fun, comfortable atmosphere in her classes.
She says of her students, "I want them to feel welcome and be themselves."
Rosalyn's Resources
Rosalyn Vera is featured in an article in La Nacion: https://www.lanacion.com.py/pais_edicion_impresa/2019/03/08/rosalyn-la-paraguaya-que-ensena-espanol-en-google/
News story about her on ABC-TV:
"Profesora Vera's enthusiasm is contagious and I appreciate her level of energy, especially given this is an evening class."

"Rosalyn is a great teacher: enthusiastic, patient, engaging. I liked that she calls on people to practice and though we're not in class in person, we get experience speaking."

"Very engaging and displayed high level of enthusiasm."

"The teacher was lively, inventive, artistic and fun."

"I was able to learn more than I expected in a small amount of time."

"The instructor has a great personality. Very friendly."

"Rosalyn has a a very friendly style and is very encouraging of different types of students. She also makes an effort to change up the format of the class each week."

"Teacher's approach and attitude is excellent."
Classes