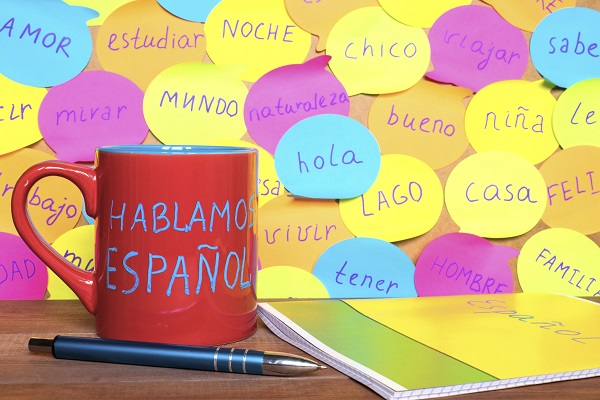 Student Reviews
"Great classes."

"The professor was great and did a good job mixing large and small group discussion."

"I really liked the teacher's teaching method and on-line breakout rooms for exercise interaction."

"For language learning, I found the professor's interactive exercises to be very useful."

"Class was very well organized. Handouts were excellent. Instructor is very personable."
Class Overview
¡Hablamos español! Continue to develop your Spanish language skills and improve your speaking, reading and listening.
Focus on speaking in a culturally relevant context with other students who are also learning Spanish at a similar level. Build vocabulary that reflects a wide variety of useful and practical situations such as describing people, making and receiving phone calls, planning weekend activities, and ordering meals. Practice speaking and writing sentences using the present tenses and the future with the verb "ir".
Have fun advancing your Spanish language skills!
Learning Objectives
use new vocabulary
say common expressions and phrases on familiar topics
express more detailed information on familiar topics
listening and read with better comprehension
use more grammar correctly
Textbook Needed
Como se Dice…?, 10th Edition. ISBN-13: 978-1111828585. Search online for best prices or order through your favorite bookstore.
Who Might Enjoy This Class?
Prerequisite: One quarter (20 hours) of Spanish study or equivalent.
This course is for people who wish to improve their basic Spanish skills who have studied Spanish for one quarter or the equivalent.
Class Details
When : Wednesday, Jan 10 to Mar 13 ; 6:00 pm to 8:00 pm
Location : Online , Zoom WA
Fee : $269
Instructor
When : Monday, Jan 08 to Mar 11 ; 6:00 pm to 8:30 pm
Location : Online , Zoom WA
Fee : $269
Instructor
When : Tuesday, , Thursday Feb 15 to Mar 19 ; 6:00 pm to 8:00 pm
Location : Online , Zoom WA
Fee : $269
Instructor