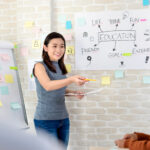 Explore a new field or gain fresh job skills.
Taking classes is a great way to get started in a new career, or get a boost in your current job or area of interest.
Most classes are online at this time, including some with our educational partners. Learn more about what to expect with online classes by reading our Online Class FAQ.