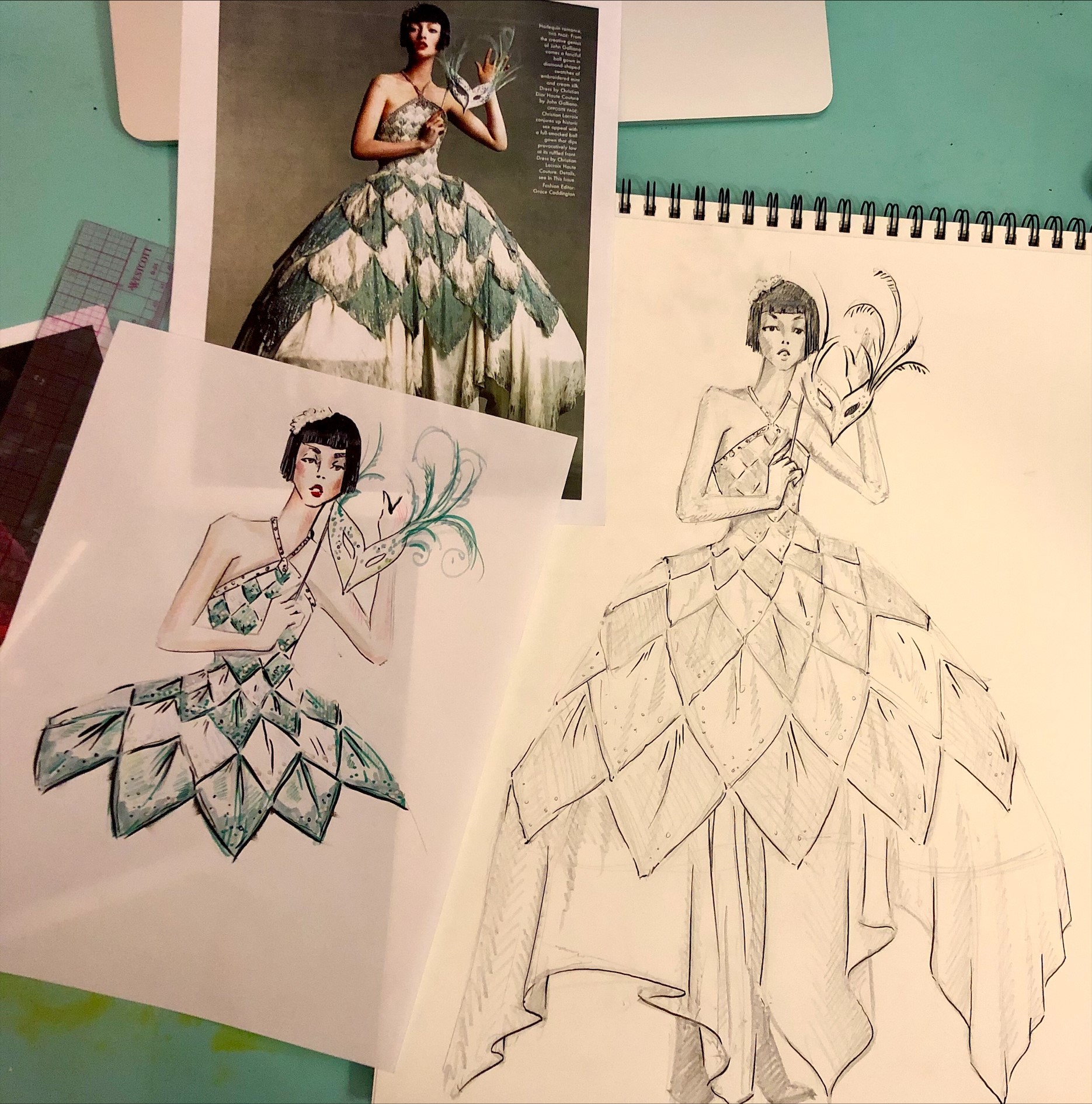 Class Overview
Express your ideas with fashion illustration! Learn to draw the fashion figure and represent clothing on the body accurately.
In this class, explore different techniques using various media and stylization. Fashion illustration is a great creative outlet for anyone interested in art, fashion, drawing, or just having fun in a relaxed, low-pressure environment. If you have a more serious interest in fashion illustration, this is an opportunity to enhance your skills and portfolio.
We will start by drawing simple shapes, then progress to drawing figures, and then clothing. You will be able to practice drawing figures in various poses. Over time, you will be able to build skills in line quality, color, and composition to create a finished drawing.
The instructor will demonstrate skills, then students will practice them with individual guidance from the instructor. The course includes hand-outs for student reference. Drawing experience is helpful but not necessary.
Bring any kind of pencil and paper to draw on. You will receive a list of suggested materials to purchase on the first day.
Supplies Needed
Click here to see the supply list.
Learning Objectives
Upon full completion of this course, you will be able to:
Draw a figure with classic 8 head and 9 head fashion illustration proportions
Draw figures in various poses
Represent key anatomical parts and facial features
Apply line quality and value to your drawing
Represent clothing on the body
Apply color and background to your drawing
Who Might Enjoy This Class?
Anyone interested in fashion or illustration.
Drawing experience is helpful but not necessary.
Class Details