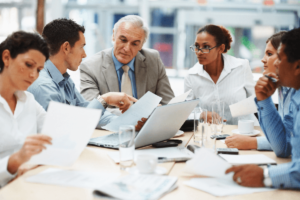 Class Overview
The world of grants seeking is becoming more competitive. Gain the skills to become a successful grant writer either as the head of an organization, program manager or as a fund developer. Learn a series of key skills related to project design, development and persuasive writing skills. Topics will include:
Grant writing as an essential skill for organization leaders, program managers and fund developers;
Prospect research -- learning where to find grants and best approach to research
Project development – using the logic model to design your project
Formulating goals, outcomes and objectives
Preparing a project work plan and timeline
Budgeting your project
The evaluation component
Editing for persuasive communications
Packaging your document for either snail mail or e-mail
Building relationships with grantmakers and ethics
In order to achieve the certificate, you will need to complete a grant proposal within the eight weeks, following the course curriculum. Your instructor, Allison Shirk, has more than twenty years' experience writing grants. She will guide you through this process step-by-step.
This online class meets weekly via Zoom for group discussion and uses course communication systems for written assignments and group discussion. Students must create an account in the online course. Google Drive is utilized for peer review of writing assignments.
Learning Outcomes
Upon successful completion of this course, you will be able to:
Learn to develop proposals that will help you win grants
Properly outline goals for grants
Get skills in how to present your proposal
Work on your specific project with expert guidance
Who Should Take This Class?
Nonprofit founders, program managers, or employees who are responsible for securing funding
Fund development consultants who are interested in honing their skills
Freelance writers interested in expanding their available services
Anyone interested in a career in nonprofits, fund development, or grantwriting
Class Details
This class is held online by videoconferencing. It is led by an instructor(s) in real-time as an interactive class experience. To attend and participate fully you will need access to a computer or device with video and a microphone, plus high-speed internet connection. Instructions to access the class will be emailed to you by the instructor or staff member before the class begins. Note: part of this class might be recorded, for the students and instructor to use for review only; recordings will be deleted after the end of the quarter.
8 Tuesdays ; Oct 26 to Dec 14 ; 12:00 pm to 1:00 pm

Location : SCONL; Room Online

Fee : $499
Class ID : 38711 ; SKU : 29559
Instructor