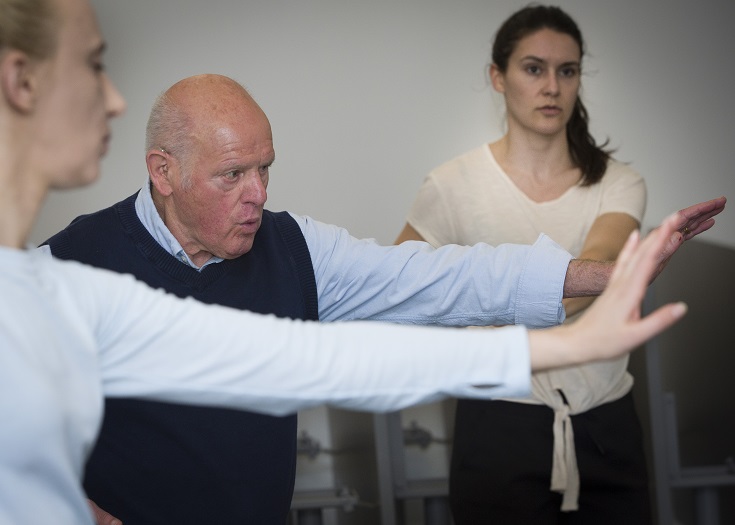 Student Reviews
"It was a wonderful class and I learned not only Tai Chi but also some interesting facts. Mr. Aries is a great teacher."
Class Overview
Tai Chi is a health sustaining exercise and a tool for improved body awareness. Practiced by the elderly for balance and circulation and the young for relaxation and martial arts, it is a wonderful holistic activity for all ages.
During this class, you'll learn:
the Yang Tai Chi short form, which is comprised of 35 individual movements
Chi Kung, a warm-up exercise and relaxation activity with 18 movements
elements of Chinese Medical Philosophy, such as Yin/Yang theory and Five Elements transformation
the basics of Taoist philosophy
We'll focus on learning the entire Yang short form, and you'll receive guidance in developing your own regular practice at home.
Learning Objectives
By the end of this class, you will be able to:
learn basic warm-up stretches to improve your overall movement
discover the Yang-style short form of Tai Chi
practice the Yang-style under the direction of an expert instructor
gain knowledge about the history and background of Tai Chi
Who Might Enjoy This Class?
Individuals seeking a low-impact exercise routine
Anyone interested in improving their coordination and balance
People interested in developing their focus, relaxation and overall wellness
Class Details
When : Wednesday, Sep 27 to Dec 13 ; 6:00 pm to 8:00 pm
Location : SC0BE , SC - BE - Cont Edu - BE1139B , 1701 Broadway Seattle WA 98022
Fee : $199
Instructor