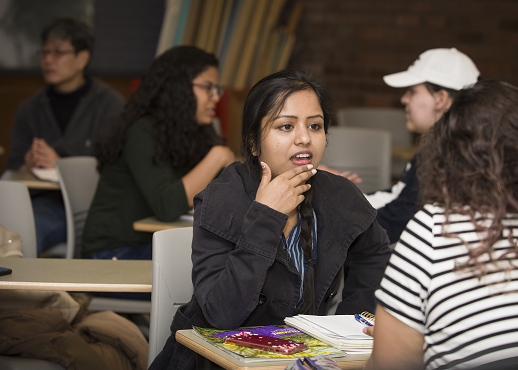 Class Overview
Learning English? Improve your English language skills using today's news as your textbook!
Intermediate-level English students, this class is for you. Work on building vocabulary, understanding, and comprehension of English, in a practical and fascinating way. Practice speaking, reading, and listening during discussions with other language learners.
In this class, you can learn grammar naturally by exploring topics in the news each week, chosen by students. You can take this class more than once -- since the news is always changing, you can continue to learn English, along with US culture and news, in this format. Materials for this class will be provided.
If the class is interested, we can take field trips to local destinations to enhance learning and fun.
Learning Objectives
Gain confidence in your ability to clearly discuss topics in English that are important to you
Improve listening and comprehension skills in English
Gain a better understanding of local and national US news
Be able to share news about your home country with the group
Who Might Enjoy This Class
Anyone interested in improving their English speaking, reading, and listening skills
English language learners who would like to be able to better understand and discuss current events in the United States (as well as news from their native countries)
Students of the English language who would like to participate in guided conversations with other students
Prerequisite:
Intermediate English or above.
Class Details
When : Thursday, Oct 12 to Dec 07 ; 6:00 pm to 8:30 pm
Location : SC0BE , SC - BE - General Cls - BE4168 , 1701 Broadway Seattle WA 98022
Fee : $279
Instructor