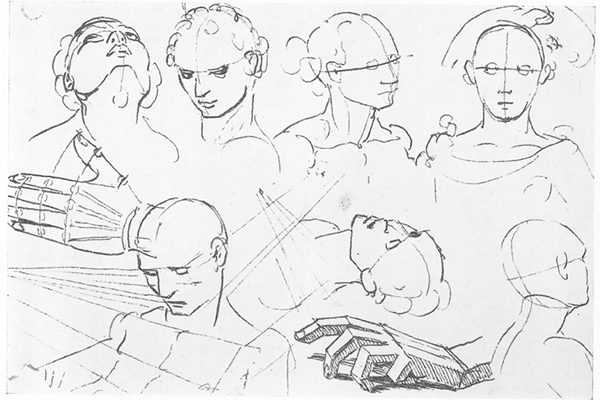 Student Reviews
"I did enjoy the online format... allowed me to attend it, otherwise I wouldn't have been done with work in time to be able to commute to campus."

"Would absolutely take course again (or hopefully future courses!)."
Class Overview
Have you always wanted to learn how to draw, or do you have you some drawing experience that you'd like to build upon? Join us!
This class is excellent for both beginning and intermediate students who want to improve their fundamental drawing and observation skills. Learn how to draw using a simple graphite pencil. Explore line, value, space, perspective and composition. Enjoy guidance of a professional artist and learn approaches to drawing that will help you get better with just a bit of practice.
Join a community of fellow art students and give yourself time to learn, practice and develop these rewarding skills that can give you endless hours of fun and satisfaction. No previous art experience is needed.
Note: Please get your student ID card in order to gain entry to the exterior door of the building when this class is offered in person, see instructions at Seattle Central College Identification Cards. ID center is open Monday – Thursday, 9 am – 3 pm and it may take 2-3 business days to add the building access to your card. Please register and get your card as early as possible.
Supplies Needed
Graphite pencil (HB or 2B)
Sketchbook (no smaller than 9 x 12", no larger than 11 x 15")
Learning Objectives
Explore fundamental drawing techniques
Learn about different style approaches
Practice and improve upon your skills under the guidance of an expert
Who Might Enjoy This Class
Budding artists
Working artists that would like to practice their drawing skills
Designers who would like to improve their ability to sketch
No previous art experience required
Class Details
When : Wednesday, Jan 11 to Feb 22 ; 6:30 pm to 8:30 pm
Location : SC0FA , SC - FA - Art Studio - FA0402
Fee : $209
Instructor
When : Wednesday, Apr 12 to May 24 ; 6:30 pm to 8:30 pm
Location : SC0FA , SC - FA - Art Studio - FA0402
Fee : $209
Instructor