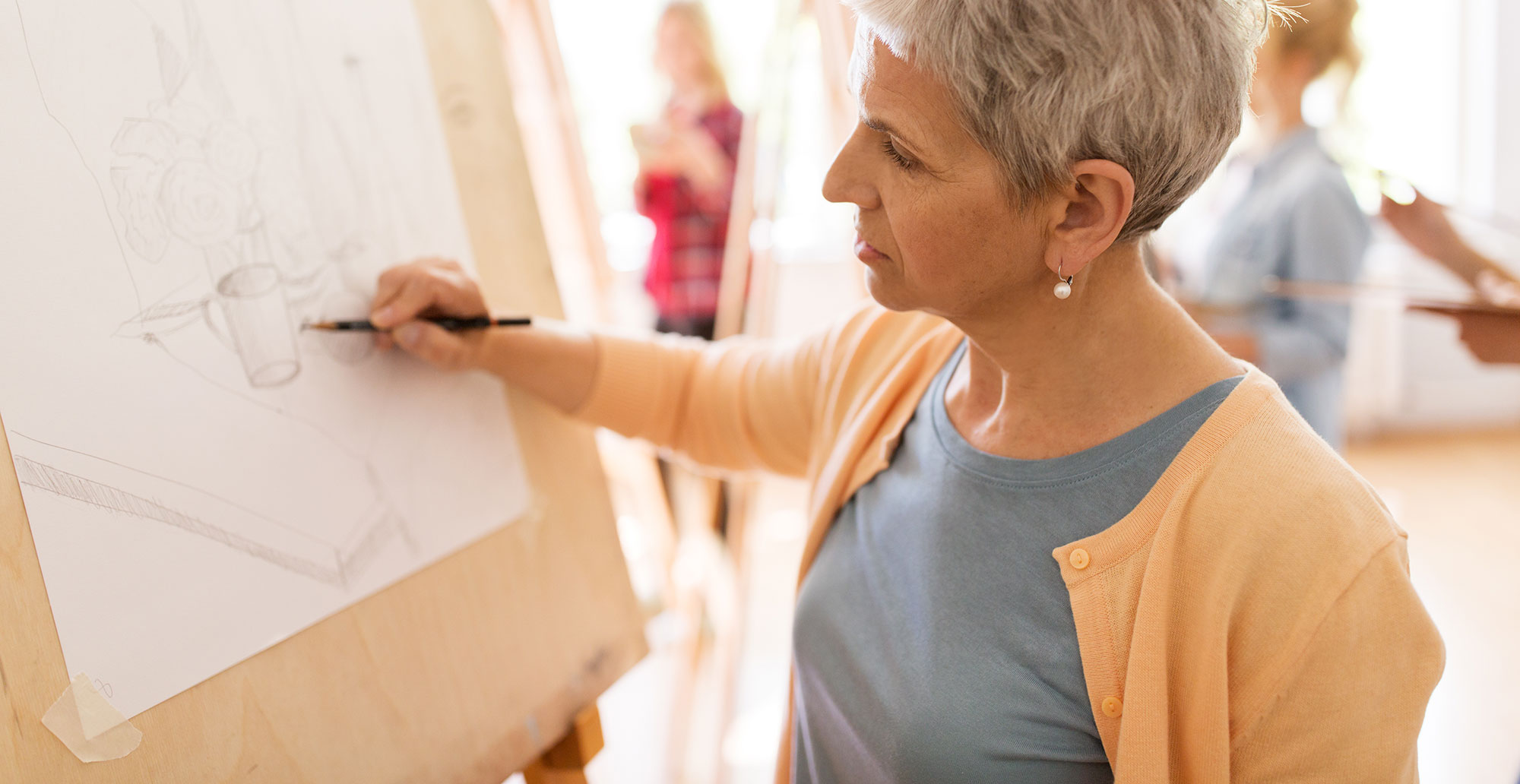 Class Overview
Learn how to draw what you see! This class is a great next step after the Drawing and Sketching class or another introductory drawing class, though no prior experience is needed.
Improve your eye-hand coordination and other essential skills that will take your drawing to the next level. We will practice drawing a variety of chosen objects that have been carefully chosen to aid you in building your drawing and observation skills and abilities.
Develop your perception, focus and a myriad of drawing skills in this enjoyable hands-on class experience.
Supplies Needed
Graphite pencil (HB or 2B)
Sketchbook (no smaller 9 x 12", no larger 11 x 15")
Learning Outcomes
Upon successful completion of this course, you will be able to:
Practice and improve upon your skills under the guidance of an expert
Explore fundamental drawing techniques
Learn about different style approaches
Represent 3-dimensional space and objects through the use of drawing techniques
Who Should Take This Class?
Budding artists
Working artists that would like to practice their drawing skills
Designers who would like to improve their ability to sketch
Anyone interested in a creative outlet - no previous art experience required
Some drawing experience is helpful but not necessary
Class Details
This class is held online by videoconferencing. It is led by an instructor(s) in real-time as an interactive class experience. To attend and participate fully you will need access to a computer or device with video and a microphone, plus high-speed internet connection. Instructions to access the class will be emailed to you by the instructor or staff member before the class begins. Note: part of this class might be recorded, for the students and instructor to use for review only; recordings will be deleted after the end of the quarter.
7 Tuesdays ; Oct 05 to Nov 16 ; 6:00 pm to 8:00 pm

Location : SCONL; Room Online

Fee : $199
Class ID : 38717 ; SKU : 29495
Instructor