Yulia Chubotin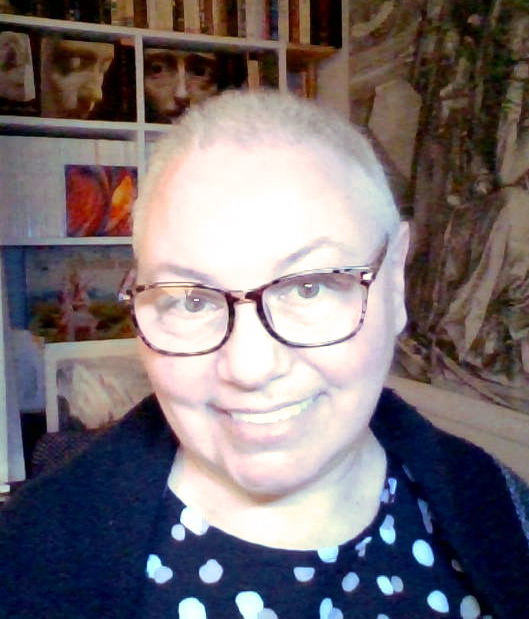 Yulia Chubotin holds an MFA in painting from The National Academy of Fine Arts in Kyiv, Ukraine, the city where she was born and raised. She moved to Seattle in 1993, and has began teaching art soon after in 1996.
Yulia is an experienced teacher and artist and is skilled in most drawing, printmaking and painting techniques. Her art work is included in private collections around the world.
Student Reviews
"Hats off to the instructor who's made an effort to provide us with the best possible experience for an online class."

"Yulia was a wonderful instructor! Very engaging and interesting, as well as talented. I would absolutely take a class from her again."

"Great instructor, great presentation. Very well organized and focused on techniques in a structured way."

"Yulia is amazing. Fun, well-structured, informative."

"I felt like Yulia treated us like proper art students. She went over several techniques, showed us examples from known artists, and then shifted from student to student so we all had individual attention. She offered encouragement, helpful suggestions, and worked with us to master the technique. I have only had a handful of art classes previously, mostly from my youth, and I felt very supported and inspired."

"The format was perfect: information, demonstration, practice. Yulia is a great teacher. Her demeanor lessens the intimidation factor of an art class -- 'it's only paint!'"

"Yulia's generous and pointed suggestions of the practice work. In a winter course, the scanned examples of the week's theme by past masters was a superb way to extend the lesson into what has been done skillfully before. Flowers, fruit and landscapes are hard to bring into a winter evening classroom. Very skillful technique."

"Yulia exposes her students to a wide range of artists and resources. I think she's a very thoughtful and generous teacher, trying to help every student."

"In each class, the instructor herself demonstrated a watercolor technique and showed pictures of how well-known artists used them in their art. When the students started practicing the technique, the instructor went around and helped everyone individually. Both parts of the class were very useful to me."

"Yulia did a great job breaking the course down by color and technique. She gave specific feedback on our painting that was appropriately geared towards the experience of each student."

"Yulia was so so so fantastic. She's the best! I would take any class she taught. Please never let her leave because she is such an asset to the college!"
Classes