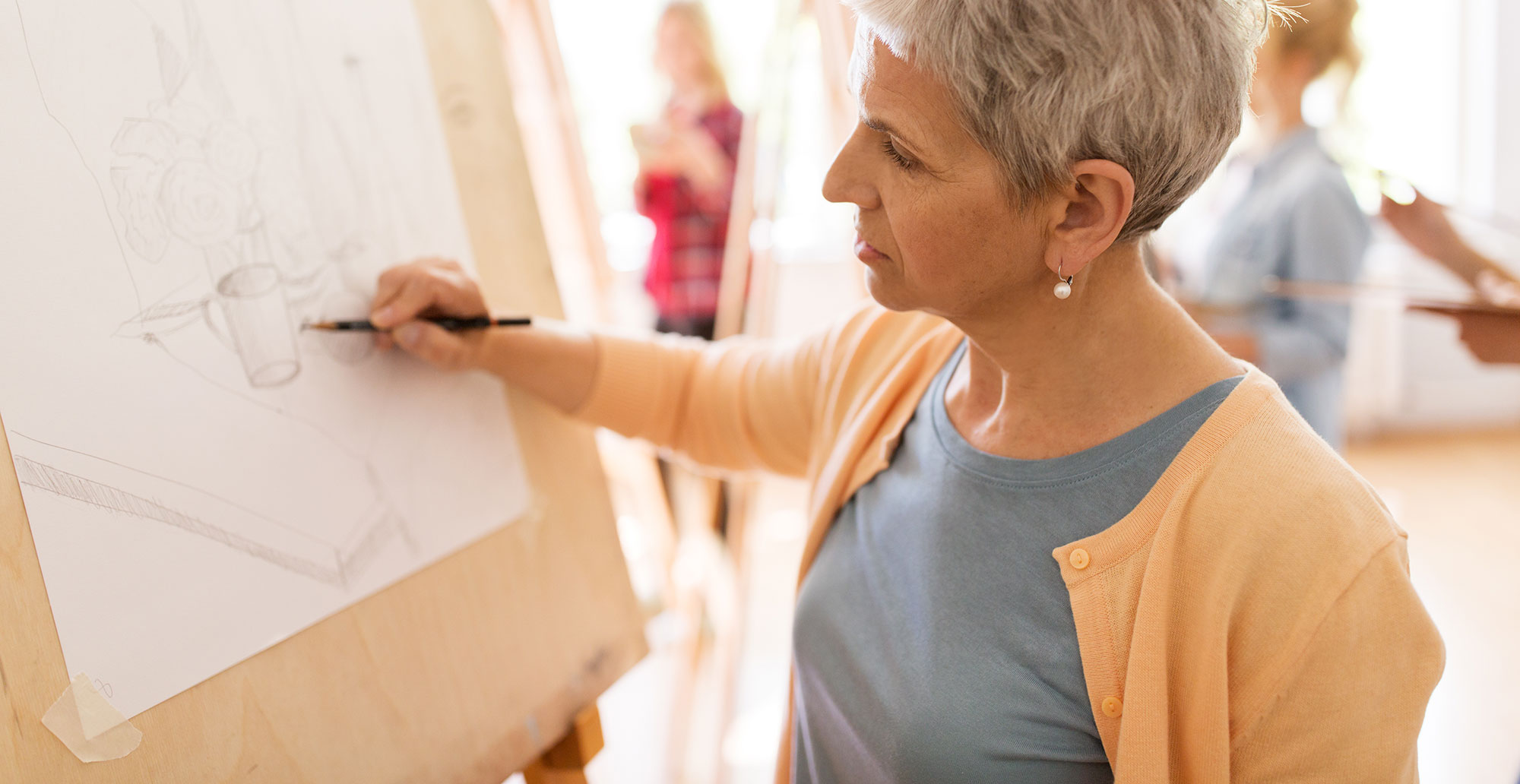 Student Reviews
"It was perfect."

"Peter is an excellent teacher and led us expertly through the steps necessary to create a wonderful drawing. I would highly recommend him to anyone interested in learning drawing skills."

"Peter was a great instructor. His instructions were clear and logical, and he stopped a lot to see if we had questions. It was nice to complete the course with a couple of finished pictures. The time just whizzed by."
Class Overview
Drawing is the basis of all visual art, and it can provide a lifetime of enjoyment. In this class for beginners, increase your imagination, creativity, and perception through the practice of drawing!
Learn the fundamentals of drawing: light, shadow, proportions, details, perspective and three dimensionality. Practice drawing many subjects including animals, nature, people, and still life.
You'll be surprised how quickly your skills will improve by observing and drawing along with step-by-step class presentation! This process will make it easy to understand and put these techniques into practice.
Once you learn these skills, you'll find them becoming second nature. This practice will greatly increase your ability to represent the world around you with a pencil or pen.
Supplies Needed
Pencils (graphite):

2B pencil
4B pencil
6B pencil
8B (Optional)

Woodless Pencil (6B or 8B) optional
Drawing paper pad - either 9"x12" or 11"x14"
White vinyl eraser
Mechanical eraser (optional, a Tombow Mono Knock 3.8 is best for drawing and erasing small lines- can be ordered online or places like Blick.) - or pink eraser on back of pencil (for detail erasing and drawing white lines on gray areas)
3-4 (variety sizes) Paper blending stomps (or paper towel/ tissues for blending, if you can't find these for first day)
Pencil sharpener (preferably with shaving collector)
24 to 72 (or more) colored pencil set: Prismacolor Recommended- Because they blend much better than other brands (*** You don't need it for this beginner's class, but it's good to have a set if you would like to take a higher-level class in the future.)
Learning Objectives
Learn the various uses for the tools and supplies of drawing
Draw representational objects and scenes
Represent 3 dimensional space through the use of light, shadow and detail
Learn various blending techniques
Draw 3 dimensional objects -- the building blocks of all other drawings
Combine three-dimensional objects to make more complex drawings
Expand your use and understanding of form and line
Gain a good understanding an ability to use proportions
Represent three-dimensional objects and scenes using simple perspective
Utilize light and dark details
Maximize the use of value, contrast, line, mark making, and details to draw with expression
Who Might Enjoy This Class
Anyone interested in learning the joy of drawing
People who would like to improve their drawing skills
Anyone who would like to learn to express themselves through drawing
Everyone who would like to gain the foundational skills of drawing to apply to any visual art medium in the future
Class Details
When : Monday, Oct 10 to Nov 28 ; 6:30 pm to 8:45 pm
Location : Online
Fee : $269
Instructor