Virtual Reality: The Next Big Thing?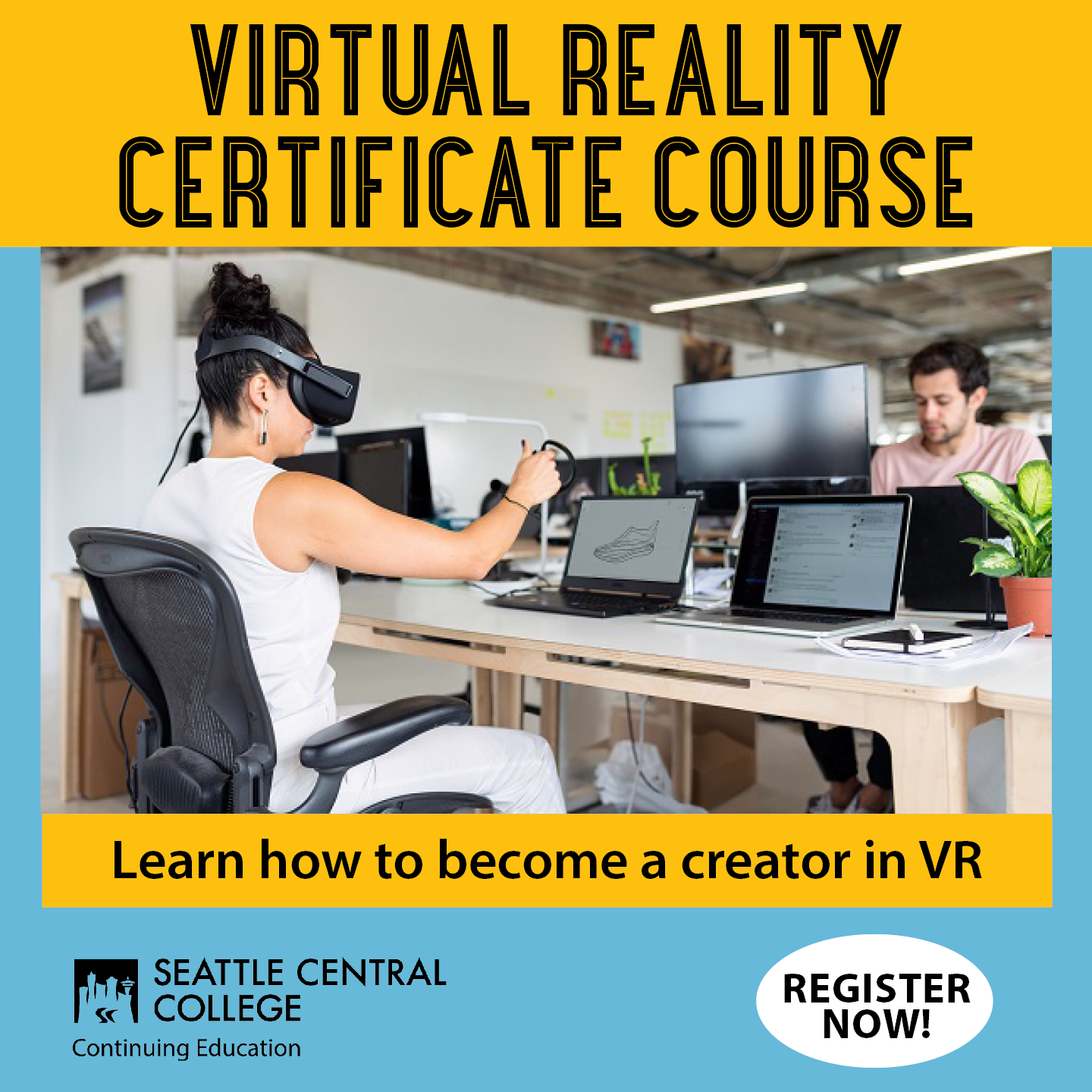 Is computer technology in dawn of a new era with virtual reality? For most people, virtual reality lives more in the realm of futuristic science fiction than the real world, though with a quick internet search, it's clear than many people think that's about to change quickly.
Past, Present & Future
What exactly is virtual reality? Virtual reality (VR) is an immersive technology that creates a multi-sensory illusion of being present in a computer-generated environment. Examples: someone can practice a simulated heart surgery, or navigate a rescue in a natural disaster, or feel like they are inside a video game as the main character.
This technology dates back to the 1960's. In the last decade, advancements in the technology of smart phones, tablets, computers, and gaming has benefited the development of VR in a major way. Investment in virtual reality is enormous and growing.
VR raises a whole host of questions, concerns, and truly awesome possibilities.
The forecast is that virtual reality will become integrated into our lives across fields including education and training, entertainment, science, healthcare, real estate, retail, art, theater, architecture, engineering, robotics, and military. The potential uses are, as far as we know, limitless, and profound. 
Who Creates Virtual Reality
Since virtual reality is still in the early stages, people involved right now are determining how it evolves. This could be a pivotal time and a phenomenal opportunity that could potentially affect the future of civilization. 
How would YOU like to see this technology used? Can virtual reality improve humanity and address society's biggest challenges, such as climate change, inequality, war, and disease, etc.? What do you think are the potential risks?
Bring your ideas, values, and perspective to this emerging technology! It's good to note that this is a well compensated field, with VR developers making an average salary of $93,400, according to Glassdoor.
Virtual Reality Foundations Certificate: Is it for You?
One opportunity to learn how to become a creator in virtual reality is our new class series: Virtual Reality Foundations Certificate. It starts in winter 2023 and consists of three classes:
The certificate program is a fairly low cost, low time commitment way to get started, compared to a computer science degree, for example. It offers a quick start as a developer, with a lot of guidance and support, compared to teaching yourself independently. You will leave with a certificate and the information needed to take the Certified User exams.
The class series focuses on Unity software, which uses C# as the primary scripting language. It's known to be good for beginners and relatively easy to use. Another major benefit of Unity is its large and active community of people sharing information and support.
Our instructors have expertise as software engineers, Unity developers, and working in diverse sectors within computer technology. Although classes are conveniently offered online through videoconferencing, Seattle Central College is especially well cited for a high tech career, based near Seattle's downtown, a hub of the world's leading technology companies, with lots of potential for personal connections and local hiring opportunities. 
Perspectives & VR Resources
Some quick internet searching brought up the following articles and videos, providing a good introduction to virtual reality and the use of Unity software (as well as sources for this article):
VIRTUAL REALITY & THE FUTURE
VIDEOS BY DEVELOPERS
Grab some popcorn and watch what unfolds with virtual reality from the sidelines, or strap on a headset and try it for yourself, or jump in with both feet as a creator and develop it from the inside. Could be an exciting transformation from all vantage points! 
 
"Even the smallest person can change the course of the future."- Lord of the Rings: The Fellowship of the Ring, 2001
Blog article by Liza Burke - December 14, 2022