Saori Sampa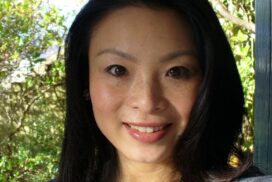 Saori is an instructor in translation and interpretation, and a program specialist for Continuing Education.
After working in business development and marketing for a major company in Japan for six years, she moved to the United States and studied Japanese-English translation. She then became a well-recognized interpreter in New Zealand, translating, editing and proofreading a wide variety of documents from English into Japanese for New Zealand and Japanese companies, translation agencies, individuals, and governmental organizations.
After nearly nine years in New Zealand, she moved back to the US to participate in an English-Japanese translation education program. She worked as a freelance translator, and served on the board of directors for Northwest Translators and Interpreters Society (NOTIS), a professional membership organization, 2013-2016.
Saori worked as an instructor for Bellevue College's Translation and Interpretation Certificate Program. She also managed world language classes in their Continuing Education department, as well as translation and interpretation classes for their credit certification program.
In May 2019, Saori joined the Seattle Central College Continuing Education team as a program specialist and later also started working as an instructor in the Translation and Interpretation Certificate Program.
In addition to being fluent in Japanese and English, Saori is also conversant in American Sign Language. She was motivated to learn the language after losing some hearing as an adult. That led her to participate in the Deaf and Hard of Hearing community, volunteering for a local nonprofit organization.
Saori is an avid reader of African American literature, especially from the 1920's to 60's. Langston Hughes is her favorite author. She also currently enjoys CrossFit, weight lifting and soccer in her free time.
Saori's Teaching Style
Saori gives lectures and hands-on practical learning opportunities including group practice and discussions. She uses visual aids, videos, hand-outs, and online resources available to provide essential ideas and concepts of translation and interpretation. Saori uses a variety of translation texts and examples in order for students to get familiar with real-life, industry-specific experience. She also shares many different stories from her decades of work experience as a translator and interpreter.
Saori welcomes an active exchange of questions and discussion with students so everyone can learn from each other. She also creates a safe, friendly learning environment so that future translators and interpreters feel supported and enjoy improving their professional skills together.
Saori's motto in class is "dare to be wrong!"  
Classes