Geoffrey Sammons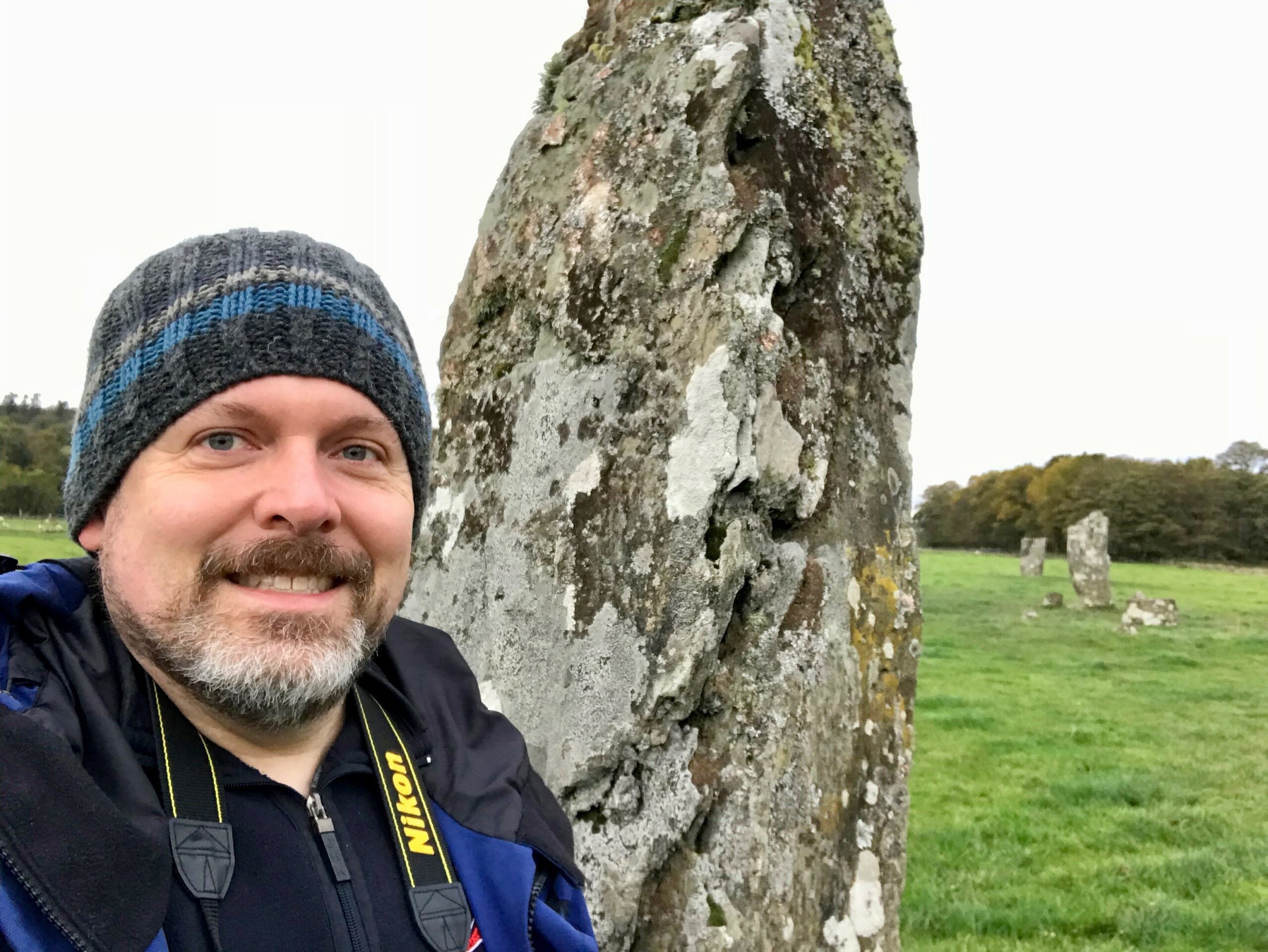 Geoffrey has a degree in Geography from Western Washington University, and has always had an interest in history and travel.
Geoffrey began his journey with the Gàidhlig (Gaelic) in 1993 with Muriel Fisher, a native speaker from the Isle of Skye.
He went on to take seven semesters of Scottish Gaelic at the University of Arizona and about four years of distance learning courses with Sabhal Mór Ostaig, the Gaelic medium college on Skye.
Geoffrey has been teaching Gaelic in earnest since 2006, when he began teaching at Gaelic Intensive Days for Slighe nan Gaidheal, Seattle's Scottish Gaelic language and cultural society.
He has taught for several years at regional schools including Bellevue College, Pierce College in Puyallup, and at Atlantic Gaelic Academy.
He also teaches private lessons.
Geoffrey's Teaching Style & Approach
Geoffrey likes to have a relaxed atmosphere in his classes, where students can ask questions at any time.
His classes include lecture, demonstration, hands-on practice, visual aids, props, group interaction, videos, special projects, tours, games, hand-outs, discussion, and songs in his classes.
He is approachable, easy-going and flexible, often adapting to the interests that student bring up in class (related to the subject).
Explaining his approach to teaching, he says, "The speakers of the Gaelic languages, the Gaels, have a rich tradition of poetry, myth, and song, and I like to put elements of these as well as artworks into my courses. I will probably talk about related archaeology as well. I hope you will join me for a class!"
Geoffrey's Resources
Student Testimonials
"His presentations are stellar - jam packed with so much information - quite riveting!"

"Geoffrey is a very patient and kind teacher. He encourages his students and makes learning fun. I especially like when he reads books that are just a little beyond our skills so we can understand parts and also be motivated by what is to come if we continue learning."

"Great class, learned a lot."

"The instructor is incredible. Well prepared and interesting. Most of the information he gives is new to me."

"Geoff is such a great teacher. So much good information."
Classes