Jessica Peterson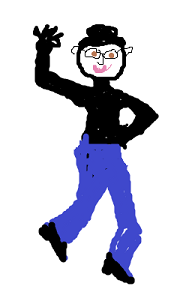 Jessica joined Seattle Central College's Information Technology department in 2022. She was a Knowledge Engineer in her previous incarnation, designing systems to improve interaction between people and computers. She has been a mentor to students and working professionals, a volunteer at her local library, peer-reviewer for research papers, and software advisor to her employers and other organizations.
She has a Master's in Information and Library Science from Pratt Institute's School of Information and holds a patent on a method of parsing literature.
Teaching Style & Class Formats
Jessica prefers interactive learning and adjusts to the needs of each individual. She tries not to fall into pure lecture-mode. She provides easy-reference documents, visual aids, and uses real-world examples.
Her goal is to have people walk away with confidence in their technical skillset, being comfortable approaching new technology, and hopefully a curiosity to learn more
Classes