Junko Muraki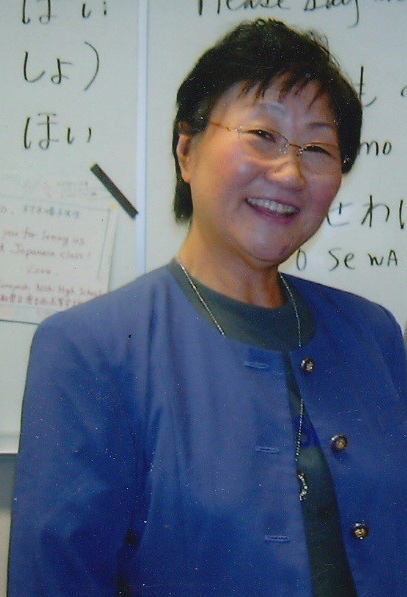 Junko Muraki is a native of Japan. In her youth, she enjoyed learning calligraphy, Japanese dance, flower arrangement, the art of tea ceremony, and English. She graduated from Chuo University in Tokyo Japan.
In the USA, her career started in the field of social work with the state of Washington in 1975. In 2002, after obtaining a degree from the Evergreen State College, Junko began teaching high school Japanese. Currently she is a substitute teacher for Japanese language with the Seattle School District.
Junko is passionate about building community through cultural exchange. She takes great pleasure in sharing her love of the Japanese language with her students.
In her free time, she enjoys preparing Japanese food, reading, and spending time with her children and grandchildren.
Junko's Recommended Resources
Student Reviews
"My instructor Junko Muraki sensei is phenomenal."

"I liked how Muraki sensei made sure that every student participated in reciting and practicing the topic or words were were learning at the time. She made sure that each and every one of us were involved and speaking Japanese."

"I wanted to thank you so much for your amazing class and showing me how interesting is Japanese language and culture. I really enjoyed your class!!"

"Muraki sensei was so amazing. She is so patient, funny and an experienced teacher. I enjoyed the class more than I expected and learned way more than I thought I would."

"Muraki-sensei has a solid system for teaching Japanese that fit me really well. She made the lessons fun and interactive, and I felt encouraged to pursue my Japanese studies all throughout the course. I enjoyed Muraki-sensei's homework, teaching style, and friendly disposition."

"I really enjoyed Junko Muraki's class. She is an excellent teacher."
Classes