Yuka Matsudaira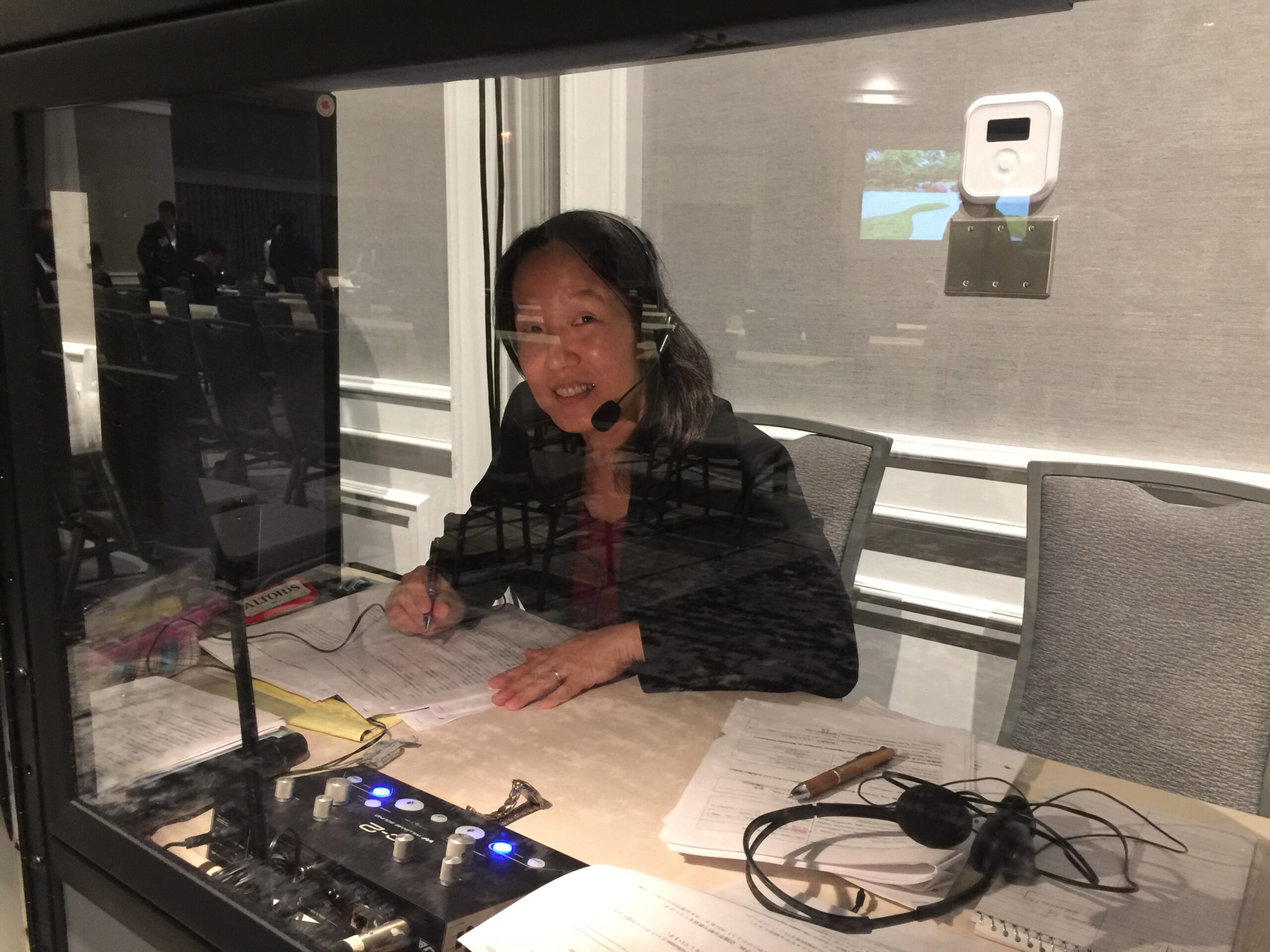 Yuka Matsudaira is a Japanese language conference interpreter, Washington State Court registered Japanese Interpreter, and English to Japanese translator.  She holds a Master's Degree in conference interpretation from the Monterey Institute of International Studies in California. 
She was born and raised in Japan. Yuka worked as an in-house and freelance interpreter and translator for many businesses, including information technology, electronics manufacturing, hazardous materials supplies importer, railroads, law firms, government agencies, non-profit organizations and TV stations.
After moving to Seattle in 2002, Yuka continued her career as an interpreter. She has been interpreting and translating for diversified clientele. Her current specialties include law, information technology, medicine, marketing, engineering, nuclear power generation, education, entertainment and more. As a Washington State court registered interpreter, she interprets for local courts and law firms on a regular basis.
She also holds an MA in psychology from John F. Kennedy University in California and a BA in French Literature from Gakushuin University in Tokyo.
Yuka lectures regularly on the subjects of interpreting fundamentals, Japanese interpreting skills and Japanese translation skills for the Translation and Interpretation Certification Program at Bellevue College, WA.
Yuka's Teaching Style & Approach
Yuka combines conceptual learning, such as lecture and demonstration, with hands-on leaning including group practice and discussion. She makes full use of visual aids, videos, hand-outs, and so forth. She often provides resources for her students and materials for practicing at home, so that students can polish the skills they learned in class. 
She strongly believes that translation and interpretation skills can be best acquired by continuous practice. For this reason, she focuses on creating a safe learning environment by encouragement, positive feedback and clear instructions.
Yuka loves questions and comments from students, so that she can facilitate interactions among students. That way a sense of togetherness will be created in class, and students will feel supported by each other as they continue to practice independently. Her words to live by as a professional interpreter/translator are: "Persistence pays off."
During class, she encourages students to ask questions or present their ideas. She also facilitates group practice to let everybody fully participate in the class.
Outside of class, she welcomes questions from students via email or a designated online platform. She may share some questions or ideas with the entire class (with permission of the students who presented), for purpose of encouraging all students to learn from each other.
Student Reviews
"She was a great instructor, the classes were always fun and challenging in good way. Learning new stuff every time. Also she was a great as a professional interpreter/translator. She gave/share with us her knowledge, experience, tips and more. I can't put into words how much I had a great time in the class."
Classes