Crystalyn Brennan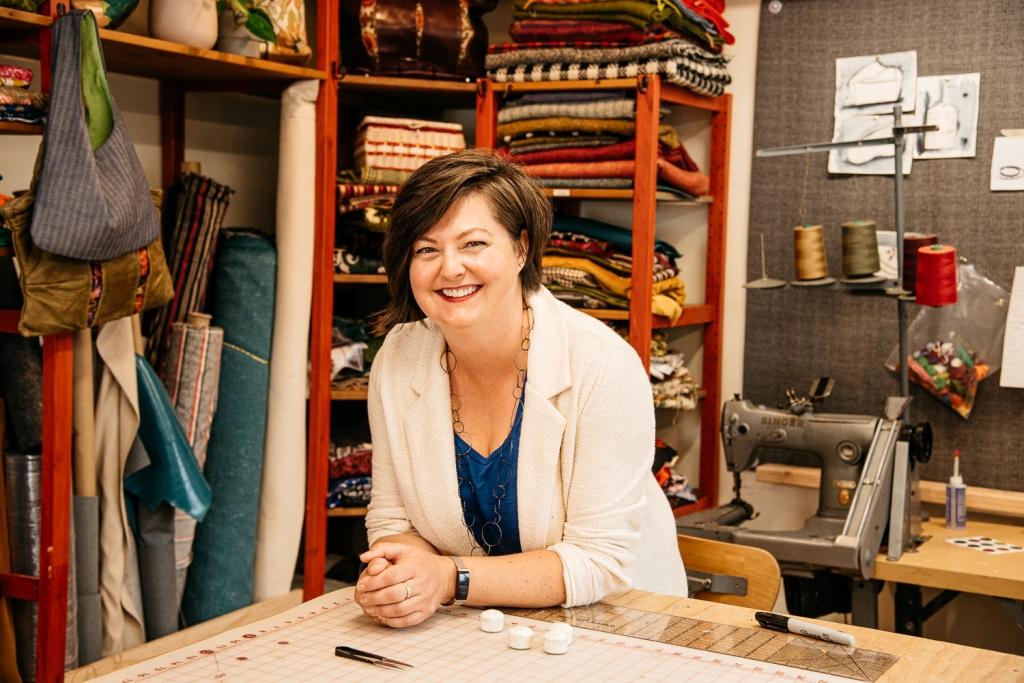 Crystalyn Brennan is a pioneer in both vegan leather and zero waste up-cycled leather accessories. For the past 20 years, her company, Crystalyn Kae Accessories, has fought to reduce the huge amount of material waste in the fashion industry by preventing discarded textiles and vintage items from ending up in landfills. 
Passionate about sharing mindful and innovative ways to keep our planet clean without sacrificing style, Crystalyn participates in conversations such as why "made in the USA" is so crucial to responsible manufacturing. She strategizes with entrepreneurs about how to incorporate sustainable business practices into every facet of their business model.  
Crystalyn has served as a guest speaker, or mentor at the following institutions: Fashion Institute of Technology, Parsons, The New School, Yale School of Environmental Studies, Pratt institute, Washington State University, Mississippi State University, Sewing and Stitchery Expo. She was a featured artisan for Vegetable-tanned Leather Consortium in San Miniato, Italy and is a member New York Fashion Workforce Development Coalition (NYFWDC).
In her spare time she is obsessed with restoring vintage industrial sewing machines, gardening, drawing and hunting for fabrics at vintage shops and flea markets during her travels.
Teaching Style & Approach

 
Crystalyn creates a friendly, engaging, fast-paced environment in her classes. She is enthusiastic about sharing her practical experience and says "We have lived and done this for 20+ years so we've done it all, and learned the hard way."
Classes use a variety of formats including lecture, interactive group activities and discussions. You can expect a variety of media, as well, such as visual aids, video and pdf worksheets.
Resources
Crystalyn's website: www.crystalynkae.com  
More about Crystalyn: https://www.crystalynkae.com/pages/about-crystalyn-consulting-teaching 
Her blog: https://www.crystalynkae.com/blogs/news 
Classes