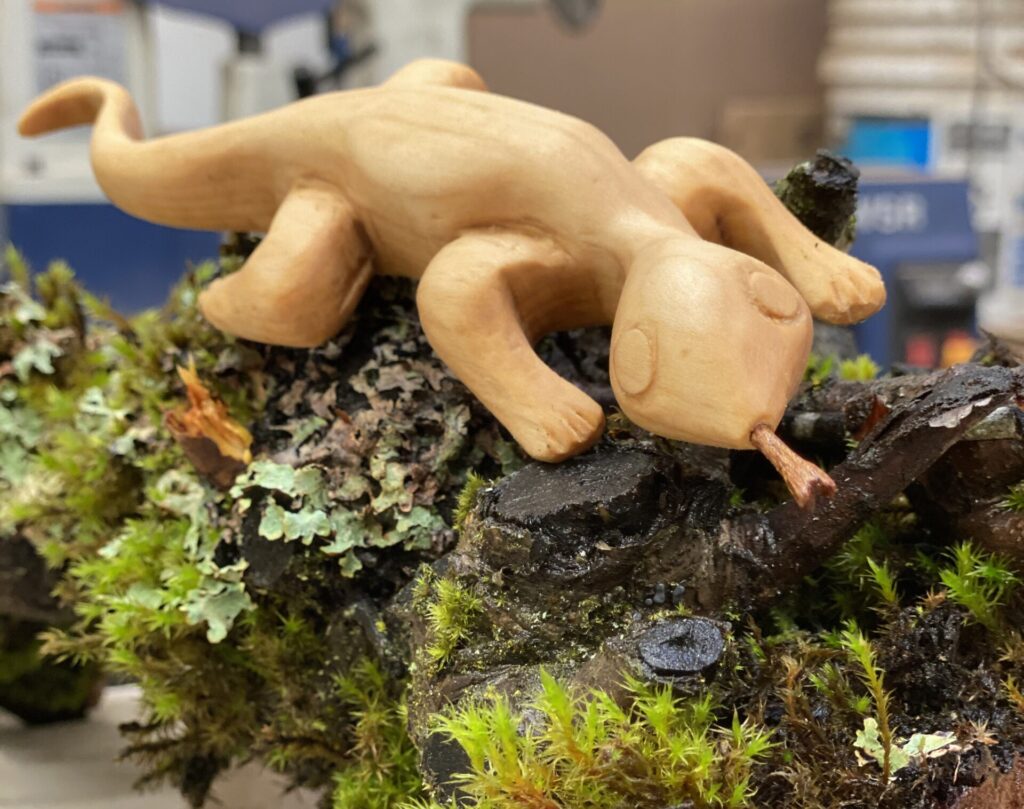 Student Reviews

"Friendly, knowledgeable, and helpful teacher. Pleasant classmates."

"Instructor was so friendly and knowledgeable." "It is like a meditation, and I enjoy this calm activity. I also enjoy the process of creating something from scratch."

"Carving a small block of wood little by little and making it into an animal is amazing. Although the animal doesn't look like the sample the instructor showed us in the beginning, I do love this new wooden friend very much."

"The instructor is doing a great job, and the length is perfect. Not too long, not too short."
Class Overview
Whittling is a simple and fun hobby that many people all over the world enjoy. In this interactive class, learn how to use the tools, select wood for your project, make the basic cuts and use proper whittling techniques. Enjoy whittling small animals that you will treasure for years and they also make wonderful gifts. In this class we we also learn how to sharpen and hone your tools to keep them razor sharp. Discover a new interest through this fun, hands on, engaging class! No previous whittling experience required.
Supplies Needed
Whittler's detail knife / sharpen carving knife (Recommended: KN13 Flexcut knife)
Carving gouge set (recommended: Mikisyo Power Grip Carving Tools 7 Piece Set)
Thumb guard and/or cut resistant gloves
Leather honing strop with polishing compound (recommended: BeaverCraft Leather Honing Strop with Polishing Compound LS2P1SR41 3"x 8"Double Sided Leather Stropping Kit for Knife Sharpening Vegetable Tanned Leather for Stopping Tools)
Pencil
Learning Objectives
Upon successful completion of this course, you will be able to:
Obtain basic knowledge of whittling
Understand use of tools
Whittle with confidence
Be familiar with how to select woods depending on projects
Make the basic cuts and techniques
Understand how to sharpen the tools
Who Might Enjoy This Class
Anyone interested in trying the art of whittling
People looking for a new hobby, creative outlet or craft to do with your hands
People who are new in using carving tools
Anyone who would like to make small animals from wood
Class Details