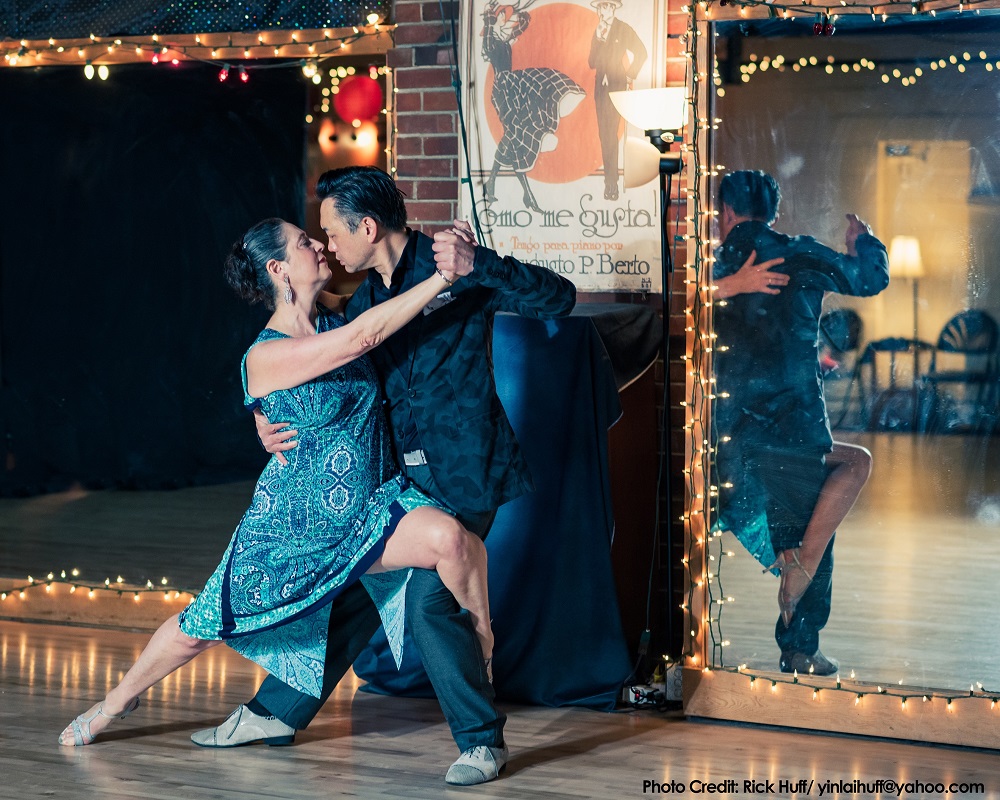 Student Reviews
"In my estimation Ilana Rubin and Tony Fan are absolutely Seattle's best tango teachers. They have been studying, dancing and teaching together for over 10 years, and it shows."

"Tony and Ilana break down the moves and patterns of tango in such a masterful way that it's impossible not to succeed in their classes. Their explanations are clear, and they work their students through each part of the moves and patterns they have demonstrated. Few dance teachers can do this as well as they do -- helpful, encouraging, smart, patient, good communicators."
Class Overview
Learn to dance the authentic Argentine Tango in a fun and easy way! In this introductory class, learn the basic dance fundamentals of Tango. We will also explore the captivating music and rhythms.
Whether you are an absolute beginner, you have some dance experience but you're new to Tango, or you have taken Tango classes before and would like to practice -- this class is for you!
The class emphasizes balance, musicality and partner dancing. We will focus on coordination, carriage, balance and rhythm.
Learn about the history of the Argentine Tango and how it has developed over the last 100 years.
Come enjoy the music, movements and meeting people. Singles and couples are welcome! No partner is necessary.
Learning Objectives
Learn the basic dance movements of Argentinian Tango
Get out on the dance floor feeling confident
Learn balance, musicality and partner dancing fundamentals
Learn the history of the Argentine Tango and how the dance has developed over the past 100 years
Get healthy exercise
Have fun in a supportive learning environment
Who Should Take This Class?
Absolute beginners who have never danced before interested in exploring dance (men, women, all ages)
Experienced dancers interested in exploring Argentine Tango
People who have taken Tango classes before and would like to review and keep learning
Anyone looking for fun, healthy exercise and meeting people
Class Details