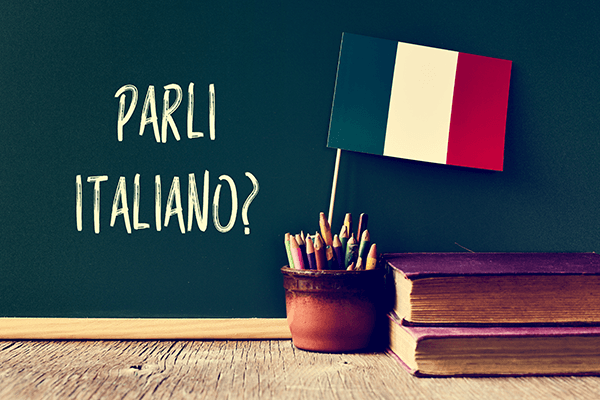 Class Overview
Gain confidence speaking Italian! Develop skills using common Italian phrases, expressions and language with correct syntax in this beginning conversation class. Each week, explore practical topics in conversation with your classmates, and have the opportunity to review what you have learned as homework. Typical topics include travelling, shopping, telling time, making reservations, finding your way around, managing money and dealing with unexpected matters. Review grammar and vocabulary that you have probably learned already from beginning level Italian classes, so you can put them to use without hesitation. Learn new vocabulary and basic grammatical structures for each conversation. Through role-playing in pairs, you will have fun and improve your conversational and comprehension skills.
Learning Outcomes
By successfully completing this course, you will have:
improved your ability to use basic grammar and vocabulary (present and simple past tenses, reflexive verbs, basic irregular verbs, articles, prepositional and adverbial phrases, and numbers to 10,000)
gained 500 new words
improved your comprehension in conversation
increased your confidence in conversation such as sharing information, clarifying and explaining, asking for help, offering a service, and more
Who Should Take This Class?
Prerequisite: Italian Level 2 or 3, or the equivalent (check with instructor if you're not sure)
Italian language students interested in improving your conversation and comprehension skills
Class Details
No class on 11/24. This class is held online by videoconferencing. It is led by an instructor(s) in real-time as an interactive class experience. To attend and participate fully you will need access to a computer or device with video and a microphone, plus high-speed internet connection. Instructions to access the class will be emailed to you by the instructor or staff member before the class begins. Note: part of this class might be recorded, for the students and instructor to use for review only; recordings will be deleted after the end of the quarter.
10 Wednesdays ; Sep 29 to Dec 08 ; 6:30 pm to 8:30 pm

Location : SCONL; Room Online

Fee : $269
Class ID : 38774 ; SKU : 30087
Instructor