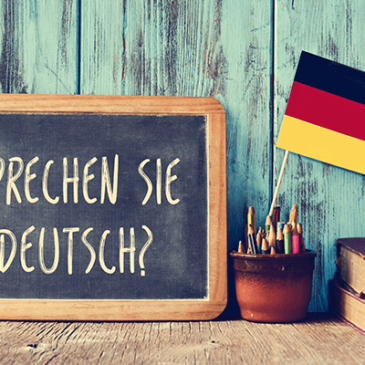 Class Overview
Continue learning German in this interactive class. Begin to master simple conversations and improve your vocabulary. Improve your ability to read, write and understand basic phrases and expressions in German. Practice speaking, listening and improving your comprehension as you build everyday vocabulary and expressions. Enjoy the company of other students with a similar level of German.You will also have the opportunity to learn more about traditional and modern German culture. Completion of basic German (1 quarter) or preexisting knowledge of German vocabulary and simple grammar is required. Please acquire this book, which will be used for all German levels 1-3: Schritte International 1 (text and workbook in one volume). ISBN 978-3-19-001851-2.
Learning Outcomes
Upon successful completion of this course, you will be able to:
Continue developing essential speaking and listening skills for simple conversations
Understand basic grammar
Use everyday vocabulary and expressions
Have an increased understanding of traditional and modern German culture
Required Textbook
Schritte International 1 (text and workbook in one volume). ISBN 978-3-19-001851-2
Who Should Take this Class?
Prerequisites: 1 quarter (20 hours) of German study or equivalent
Travelers, business people, family and friends of German speakers, or anyone who is interested in German culture
Anyone who would like to know how to greet and have small conversations with native German speakers
Class Details
No class on 1/17 and 2/21. This class is held online by videoconferencing. It is led by an instructor(s) in real-time as an interactive class experience. To attend and participate fully you will need access to a computer or device with video and a microphone, plus high-speed internet connection. Instructions to access the class will be emailed to you by the instructor or staff member before the class begins. Note: part of this class might be recorded, for the students and instructor to use for review only; recordings will be deleted after the end of the quarter.
10 Mondays ; Jan 10 to Mar 28 ; 5:30 pm to 7:30 pm

Location : SCONL; Room Online

Fee : $269
Class ID : 38800 ; SKU : 32246
Instructor