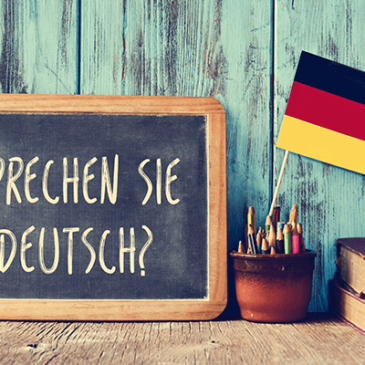 Class Overview
Learn everyday vocabulary and expressions in German! Develop basic oral and written communication skills by interacting with the instructor and fellow students in this level 1 class. Develop basic grammar and everyday vocabulary and expressions. Learn how to have simple and short conversations about familiar topics such as family and home. You will become acquainted with the essentials of German grammar and syntax as well as pronunciation. While learning the language, you will also have a chance to explore German culture -- both traditional and modern. Please acquire this book, which will be used for all German levels 1-3: Deutsch: Na klar! &th Edition. ISBN 978-0-07-338635-5.
Learning Objectives
Upon successful completion of this course, you will be able to:
Develop essential speaking and listening skills for simple conversations
Know very basic grammar
Build everyday vocabulary and expressions
Hold simple and short conversation about familiar topics (e.g. family, home, etc.)
Understand traditional and modern German culture
Textbook Needed
Deutsch: Na klar! 7th Edition. ISBN 978-0-07-338635-5.
Who Might Enjoy This Class?
Travelers, business people, family and friends of German speakers, or anyone who is interested in German culture
Anyone who would like to know how to greet and have small conversations with native German speakers
No prior knowledge of German language and/or culture is required.
Class Details
When : Wednesday, Sep 27 to Dec 13 ; 6:30 pm to 8:30 pm
Location : SC0BE , SC - BE - General Cls - BE4148 , 1701 Broadway Seattle WA 98022
Fee : $269
Instructor