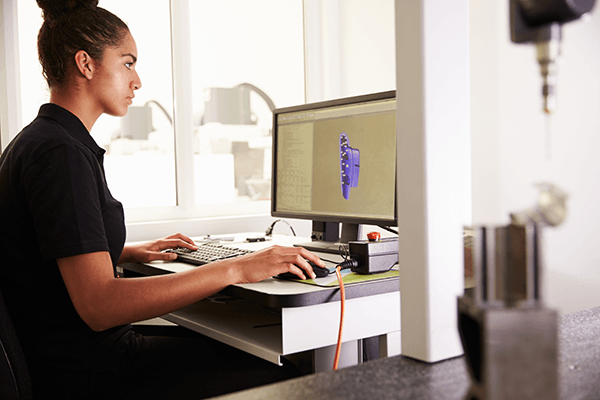 Class Overview
Gain the drafting and design skills needed to compete in the rapidly changing 21st century global workplace and discover the world of Computer-Aided Design and Drafting (CAD).
This course is designed to prepare you to qualify for entry level AutoCAD® drafting positions. It can also help experienced drafting personnel assume more senior AutoCAD® positions and gain confidence in your software skills.
Gain significant hands-on experience in learning sequenced to build on previous classroom/lab and work experiences. This certificate includes AutoCAD 2021 - Level 1, AutoCAD 2021 - Level 2 and AutoCAD 2021 - Level 3 classes.
Learning Outcomes
Establish a basic understanding of the AutoCAD software
Learn introductory techniques
Gain insight into industry best practices
Who Might Enjoy This Course?
Prerequisites: Basic computer skills (able to use the keyboard and mouse) and the ability to comprehend English.
Individuals interested in competing for entry-level drafting positions
Seasoned professionals that would like to improve their confidence and skills with this software
Class Details