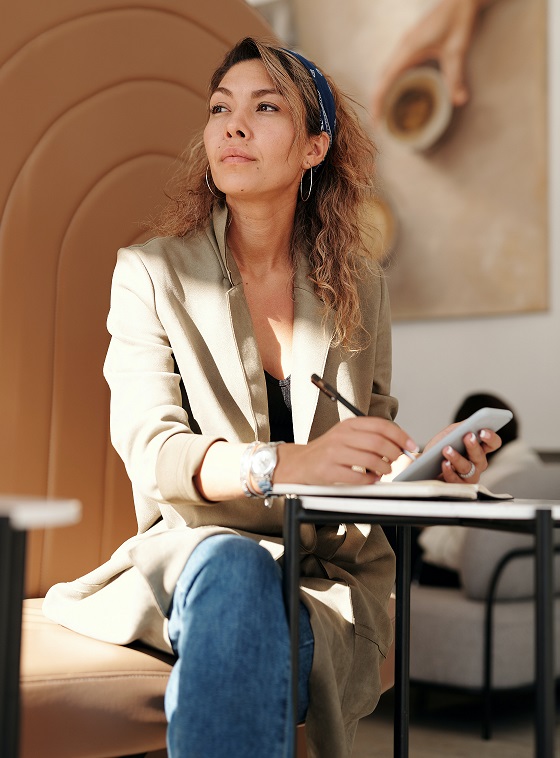 Student Testimonials

"The instructor is knowledgeable, kind, and organized. Great info and wonderful feedback."

"Ann is an insightful and creative teacher."

"This is the 3rd class I have taken from Ann and each one of them inspired me to try some writing and topics that I was afraid to tackle. I especially appreciate her private one-on-one sessions. Great help to me."

"Ann is a superb teacher. She provides just enough reading material, writing, and opportunity to share work."

"I feel that I went from a 'wanna be' writer to a writer. Great course. Ann is incredibly knowledgeable and helpful."
Class Overview
Are you ready to tell the story of your life (or at least a few stories)? In this class, the goal will be to find new ways to keep the writing flowing as you explore the themes, subjects and scenes that you feel most compelled to write.
Each 90-minute class will include one or more short in-class writing exercises. In the sixth and final class, you will have an opportunity to read a polished short excerpt from your work to your classmates. There will be some handouts and/or reading suggestions. You will be expected/encouraged to write between classes.
Receive support and guidance to overcome any fears you have about writing and sharing your work with others in a gentle community setting. This is a chance for you to find your voice and learn how to write your story comfortably as yourself with more skill and focus. For students who have taken the Introduction to Memoir Writing class (not required), this workshop will be an opportunity to deepen and strengthen your craft and confidence.
Learning Objectives
Overcome fears you might have about writing
Find your voice and learn to write comfortably and confidently as yourself
Discover your story through writing
Treat your writing seriously and with respect
Learn to think, observe, interview, and read as a writer
Share your writing with others
Understand the tools of the trade, borrowing from fiction writers, journalists, and poets
Who Might Enjoy This Class?
Anyone interested in discovering their story and voice through writing
Writers interested in exploring memoirs and seeking the structure of a class, the support of an instructor, and a community of peers
People who have begun a memoir and would like support to continue
All levels are welcome
Class Details
When : Friday, Oct 06 to Nov 17 ; 10:00 am to 12:00 pm
Location : SC0BE , SC - BE - Cont Edu - BE1139B , 1701 Broadway Seattle WA 98022
Fee : $129
Instructor