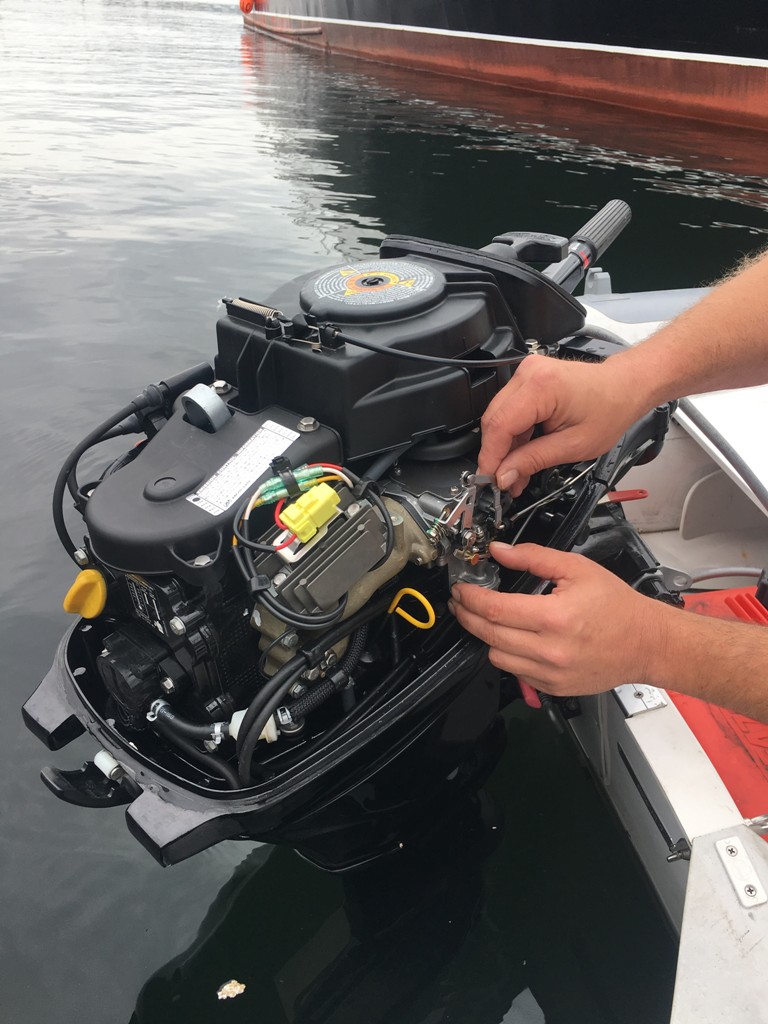 Class Description
When it comes to outboard motors, seasons of neglect will lead to major expenses. Learn the basics that every boater should know about both routine maintenance and annual outboard maintenance.
For about the same cost as an annual dealership service, you'll learn how to take proper care of your outboard motor and keep it starting easily. In this class, learn how to perform all of the maintenance items listed below using new parts on running outboard motors. Plan on getting a little dirty! Personal protective equipment is provided.
This class will focus on four-stroke gasoline engines 20 hp and less. Each student will have their own outboard motor to work on.
Learning Outcomes
By the end of this class, you will be able to:
understand basic anatomy of an outboard motor, plus insights to sourcing parts
change the motor oil of your boat
change lower unit gear oil
inspect, gap, and torque spark plugs
change a fuel filter
start a manual choke outboard engine and clear flooding
fresh-water flush and inspect cooling water flow
Who Should Take This Class?
Recreational boaters
Anyone interested in learning how to maintain an outboard motor
Class Details
Boating classes will be in-person at the beautiful Seattle Maritime Academy located at: 4455 Shilshole Ave NW Seattle, WA 98107.
Seattle Central Requires COVID-19 Vaccines and Masks for Students & Staff
Seattle Colleges will be a fully vaccinated higher education institution in accordance with Gov. Jay Inslee's recent COVID-19 Proclamations. The decision comes after consultation with the board of trustees, health and safety officials, and labor partners.
Full vaccinations are required for students, staff, and faculty coming to campus this fall, with exemptions for medical or religious reasons. This allows the colleges to reopen and return to in-person teaching and learning, to the fullest extent possible, while safeguarding against transmission of COVID-19 and its variants. Students must report vaccination status by Nov. 1; we will update Continuing Education students about the process for that soon.
In accordance with Washington State guidelines for the college, everyone attending in-person classes is also required to wear a face mask inside buildings, to help prevent the spread of COVID-19.
In addition, everyone who comes to an in-person class (Capitol Hill, Wood Technology Center, Seattle Maritime Academy and Georgetown) will be required to complete a daily health screening questionnaire each day that you visit. Please take time to review the COVID Procedures: https://www.seattlecolleges.edu/coronavirus/current-covid-19-procedures.
1 Thursdays ; Mar 03 to Mar 03 ; 6:00 pm to 9:00 pm

Location : SCSMA; Room SC -SMA General Class -SMA0111

Fee : $150
Class ID : 38867 ; SKU : 33025
Instructor