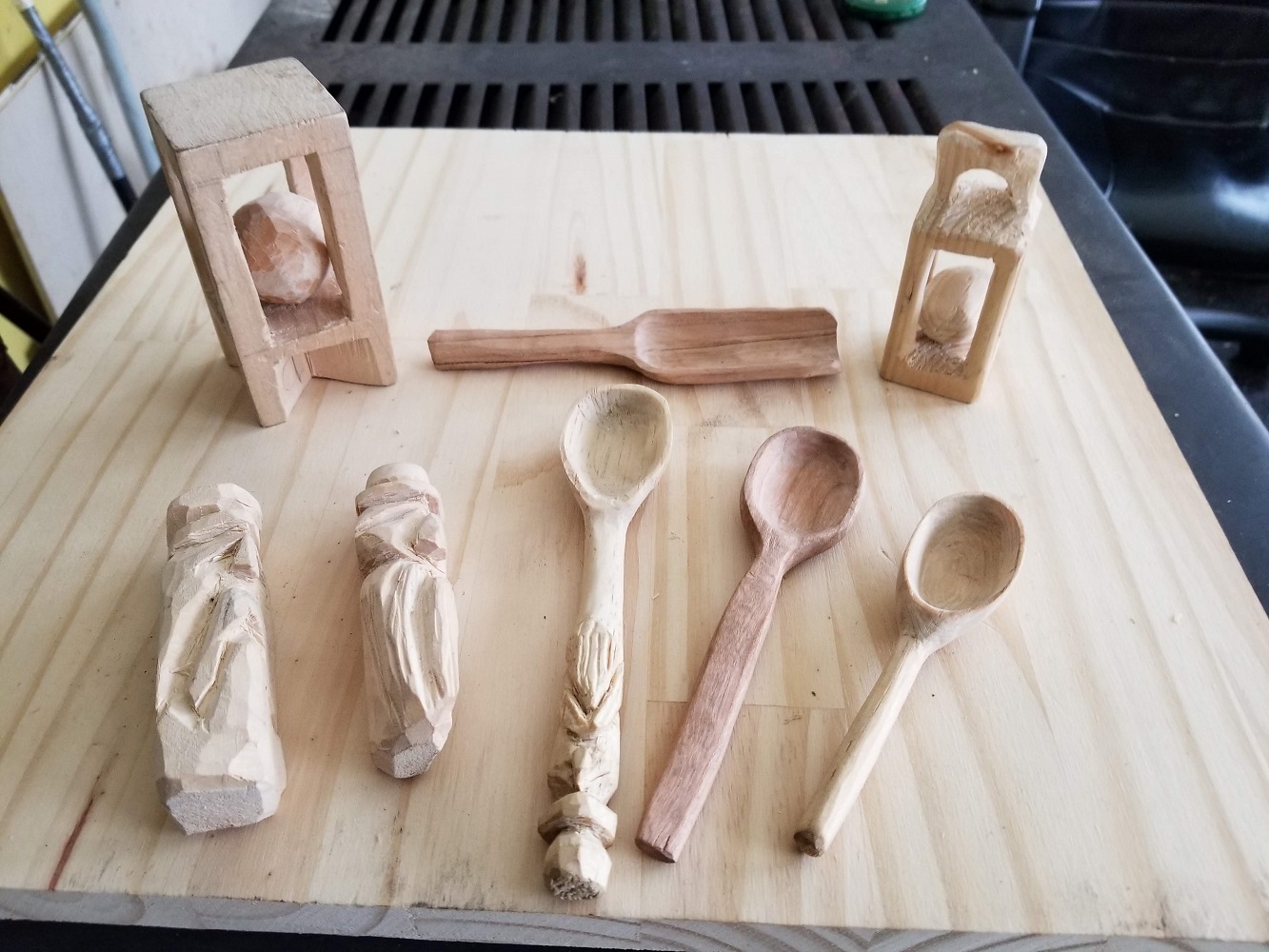 Class Overview
Learn how to carve and create beautiful objects! Gain the basic skills to feel successful and safe carving wood and making your own creations.
During this hands-on class, you will be making two spoons. Get started with the basic skills and safety practices while carving a simple and useful kitchen spoon. Continue to hone your skills as you carve a more decorative "love spoon" -- something often given as a gift. Learn about wood selection, preparing blanks, basic carving techniques, and traditional oil finishing. These skills will help you become prepared for future wood carving projects that you can use in another class or at home.
Stir up your creativity and curiosity with carving your own one-of-a-kind wooden spoons! No previous wood carving experience required.
Supplies Needed  Students must bring these items to class:
Sweep gouge No. 7 or any carving straight or bent gouge No. 7, between 10–12 mm width with a short or long handle (recommended: PFEIL Swiss Made 10 mm Gouge No 7)
Whittler's detail knife / sharpen carving knife (recommended: KN13 Flexcut knife)
Thumb guard and/or cut-resistant gloves
F-Clamp (recommended: Yost Tools F112 12" FClamp)
Pencil
Learning Objectives
Basic knowledge of wood carving
How to design and carve spoons
Confidence in handling wood carving knives safely for a small project
How to select wood depending on your wood carving project
Who Might Enjoy This Class
Anyone curious and interested in trying wood carving and whittling
People who love handcrafting
Anyone who would like to do a small creative project with like-minded people and guidance from an instructor
Class Details
When : Thursday, Nov 02 to Nov 16 ; 6:00 pm to 9:00 pm
Location : SC0BE , SC - BE - Cont Edu - BE1139B , 1701 Broadway Seattle WA 98022
Fee : $159
Instructor