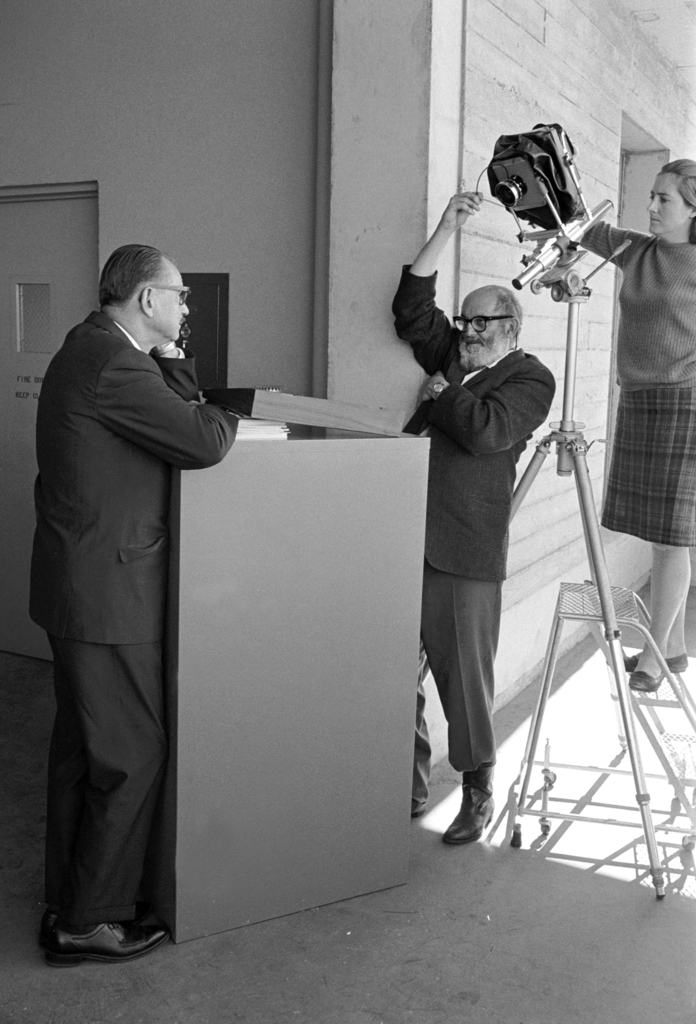 Photo of Ansel Adams photographing (from jenikirbyhistory.getarchive.net)
Class Overview
Almost everyone knows the name, Ansel Adams. He is an icon of 20th century photography. Most Americans have seen, and might even recognize his work. But do you really know much about the legacy of Ansel Adams? Discover the fascinating history of this iconic artist in this engaging class.
Explore the unexpected twists and turns of Ansel Adam's career. Find out how his approach was trend-setting and helped transform the field of photography. Discover his impact on national parks and conservation. Find out about his role in the introduction of digital editing to photography.
Join this compelling class to discuss his early technique and his personal revolution in technique and results and how it helped photographers nationally and even internationally. Learn why Adams called the negative the score for his music, and the darkroom his performance.
Enjoy seeing and discussing his best and least known works. This class is for anyone interested in the history of photography, and also making your own photography better.
This course is part of our Senior Series, classes designed for older students, offered during the daytime on diverse topics, though students of all ages are welcome.
Learning Objectives
Recognize the range of Ansel Adams' photographs
Know the story behind many of his best known works
Understand the major 20th century revolution in photography
Appreciate the power of photography
Gain insights into the roots of digitally editing (and the controversy around it)
Improve your own photography, no matter what camera you are using, phone to mirrorless
Who Might Enjoy This Class?
Anyone with an interest in the history of photography
Photographers with an interest in making their own photography even better
No experience needed; everyone is welcome!
Class Details
When : Monday, Oct 03 to Oct 17 ; 11:00 am to 12:30 pm
Location : Online
Fee : $59
Instructor