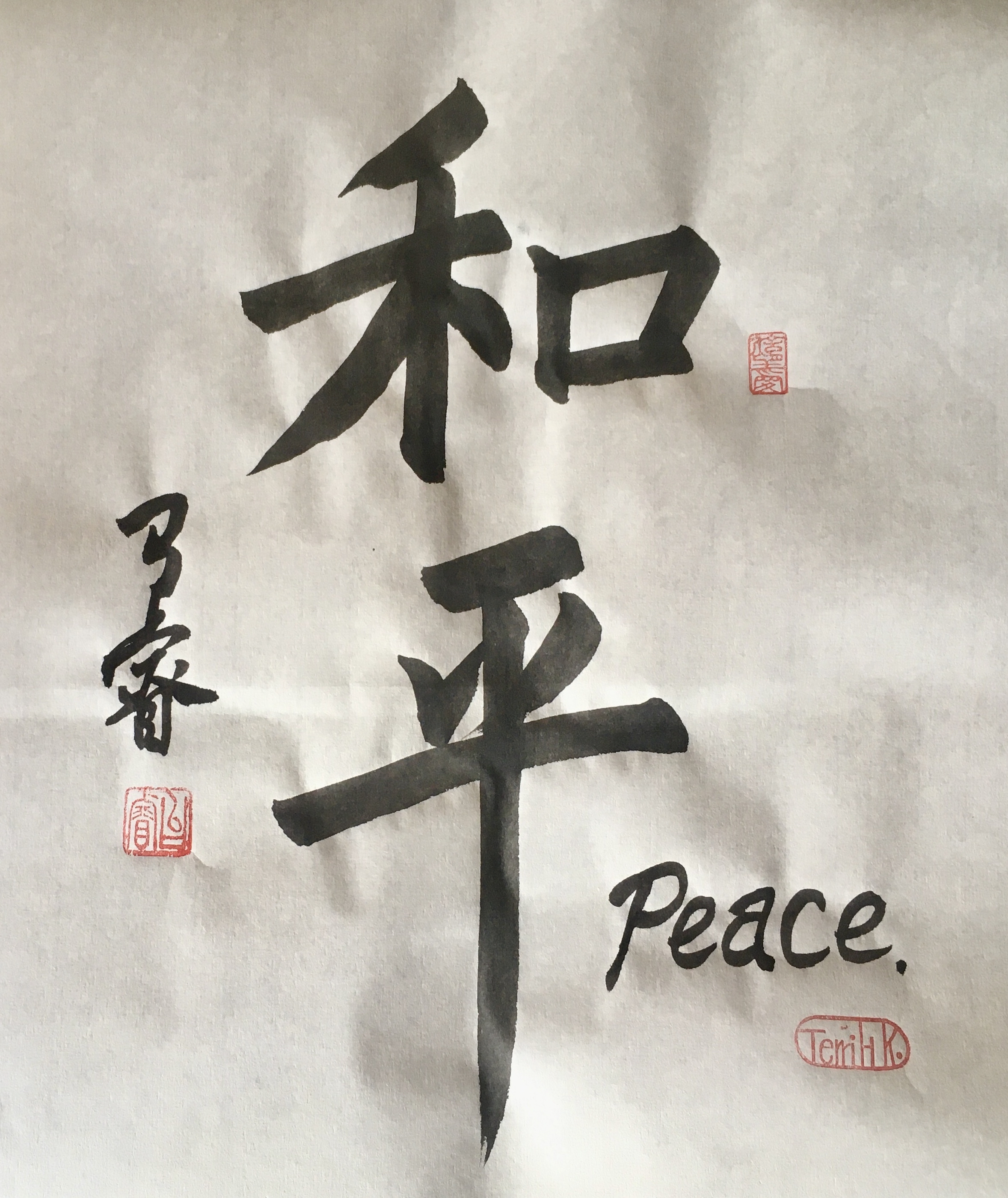 Class Overview
Would you like to learn the beautiful brush strokes and art form of Chinese calligraphy? In this course, you will learn about the basics materials and techniques, as well as gain a cultural understanding to practice and appreciate this highly valued traditional art.
Chinese calligraphy is the art of writing that dates back more than 2,000 years. While full of history, it is still commonly practiced today. It is a tradition rich in philosophy and aesthetics rooted in the culture, building on the importance of words as well as one's personal character.
Learn to use the "office four treasures," the traditional Chinese stationary set, that will equip you to get started practicing brush strokes. The instructor will demonstrate everything for you to follow along at the same time. You do not need to be proficient in the Chinese language or have experience painting to enjoy this class.
Supplies Needed
One Chinese calligraphy brush: medium size, mixed hair with sheep (goat) and wolf (weasel) hair. The brush hair's diameter x Length : 0.4" x 1.5~2". The brush shaft: very depend.
One bottle of Chinese calligraphy black liquid ink
A small ceramic palette. (could use a soy sauce dip dish instead)
A pack of maobian paper with 12 red grids: minimum of 50 sheets, 15" x 10.5"
A Chinese calligraphy desk felt mat: at least 25"x30" to prevent ink stain on your desk.
* You can find your supplies online or art supply stores. The instructor will discuss details in class.
Learning Outcomes
Upon successful completion of this course, you will be able to:
develop essential skills for basic Chinese calligraphy.
understand the writing strokes of Chinese calligraphy art.
be familiar with the Chinese aesthetic, art, culture and philosophy associated with calligraphy.
complete basic strokes for writing with a brush and have confidence to do hand lettering in the Chinese way.
understand which materials to use and how to maintain them.
Who Should Take This Class?
Anyone 18+ who is interested in Chinese calligraphy art or Chinese culture.
Students who would like to learn and practice brush writing.
Students of Chinese language would especially enjoy this practice, though knowledge of Chinese language is not required.
Class Details
This class is held online by videoconferencing. It is led by an instructor(s) in real-time as an interactive class experience. To attend and participate fully you will need access to a computer or device with video and a microphone, plus high-speed internet connection. Instructions to access the class will be emailed to you by the instructor or staff member before the class begins. Note: part of this class might be recorded, for the students and instructor to use for review only; recordings will be deleted after the end of the quarter.
8 Thursdays ; Sep 30 to Dec 02 ; 6:30 pm to 8:30 pm

Location : SCONL; Room Online

Fee : $239
Class ID : 38700 ; SKU : 29486
Instructor