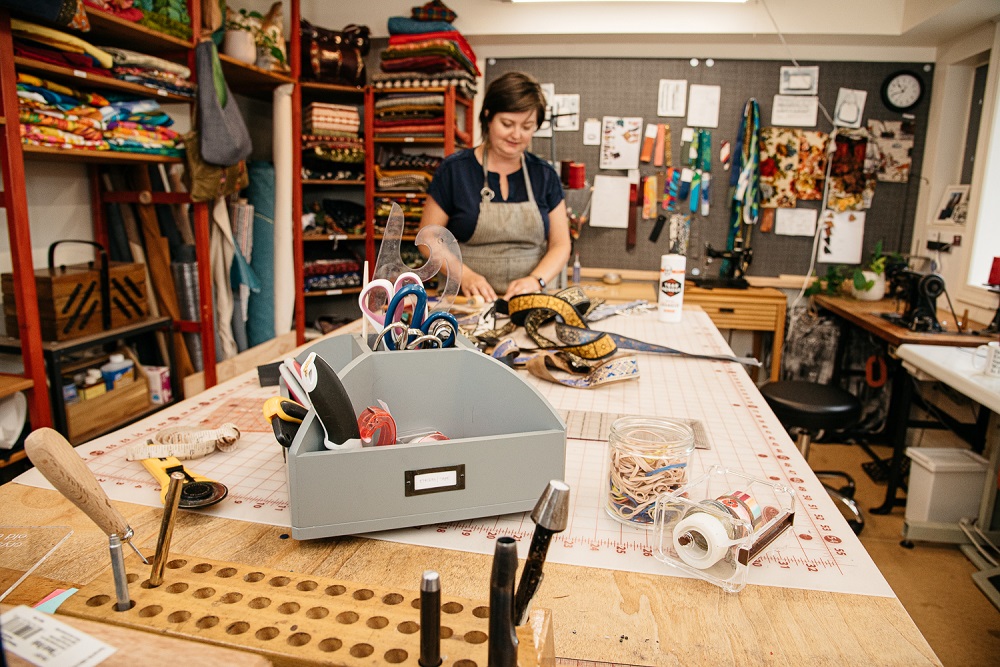 Class Overview
This class is for anyone who is ready to be their own boss. Come to class and we will workshop your business idea and develop the basic tools of starting a business plan.
In class, we will talk through how to start your small product-based business in a sustainable way. Learn about pricing and marketing strategies, and common pitfalls to avoid. Gain an understanding about key ideas such as how to know when to seek outside production, or add employees.
Learn how to run a business without it running you. Enjoy guidance from people with extensive business experience eager to pass on what they have learned to new entrepreneurs. This class will teach you how to start scrappy and lean – and how to stay that way.
Supplies Needed
Bring your computer, notebook, and a product idea for your business. You will also need a way to download and print pdf worksheets.
Learning Objectives
Avoid the pitfalls that most new entrepreneurs face
Have the confidence and resources to strike out on your own with your product based business idea
Outline a business plan that has been workshopped
Develop a business that is sustainable
Who Might Enjoy This Class
Anyone who has a business idea that would like to turn it into their day job
People with a product in mind who would like guidance developing a business plan
New entrepreneurs who would like support building a more sustainable business model
Class Details