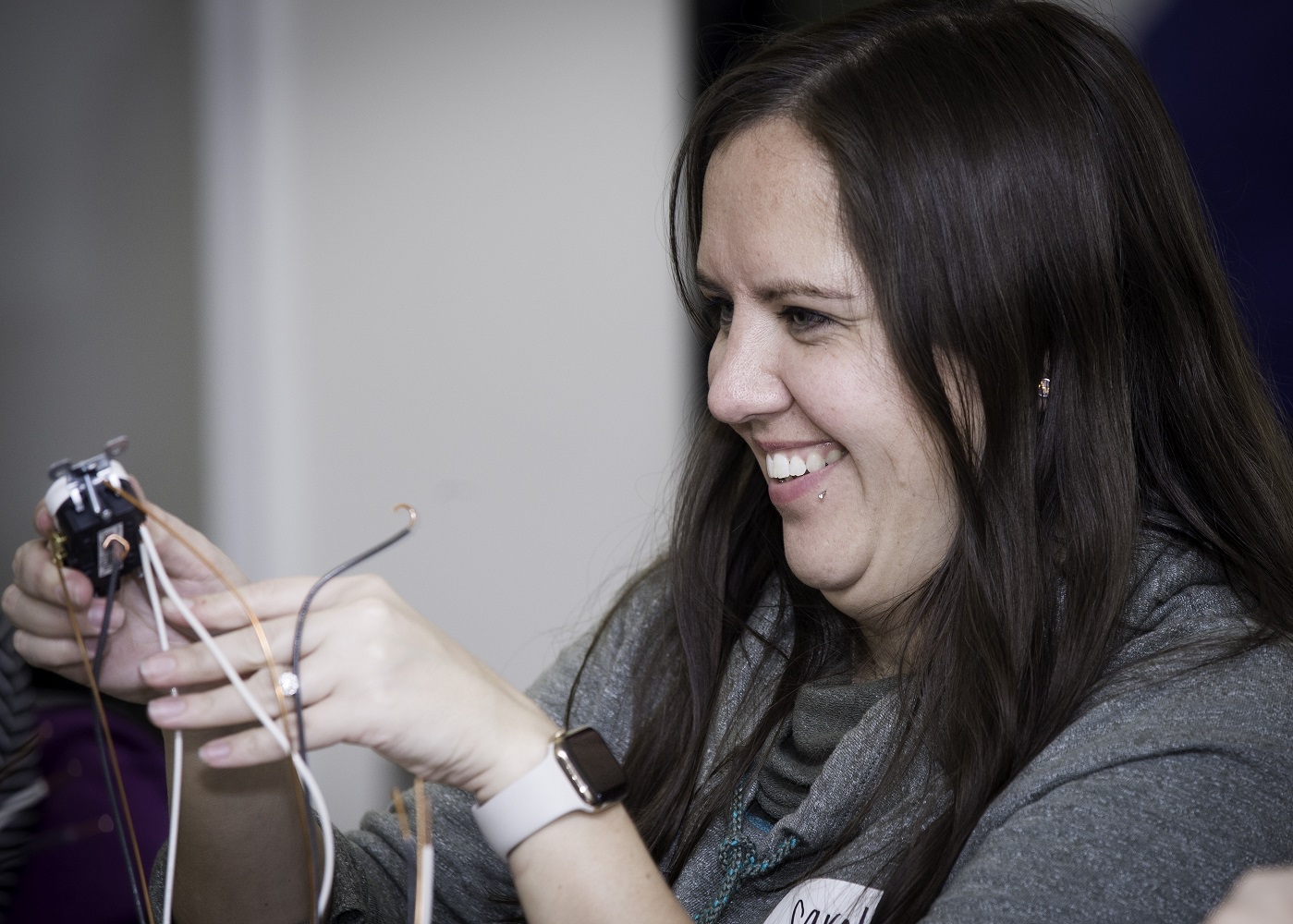 Student Reviews
"Everything! Instructor was great. The hands on activities were relevant and helpful. Felt like I gained skills I could immediately put to use."

"Mr. Marx is very knowledgeable about the construction trades and he often provided us with helpful insights based on that knowledge."

"I enjoyed the instructor's accessible mode of instruction, patience with students, and jovial personality."

"Instructor was great. The hands on activities were relevant and helpful. Felt like I gained skills I could immediately put to use."
Class Overview
Gain the knowledge and skills needed to do basic repair and maintenance on your house. You'll feel good learning how to do home projects yourself and you will probably save money as well! 
Learn how to select and safely use tools. Explore various projects, materials and methods, including basic plumbing, wall repair, electrical work, weatherization, home security, kitchen and bath remodels, and remodeling. 
Perform your own home repairs with confidence! This class requires a minimum age of 18.
Learning Objectives
Learn how to effectively use home power tools
Get tips and tricks for completing common home repairs
Gain experience with hands-on, practical guidance
Who Might Enjoy This Class?
Homeowners that would like to learn how to handle common basic repairs themselves
Anyone who wishes to be more handy around the house
Class Details
When : Tuesday, Oct 10 to Oct 24 ; 6:00 pm to 9:00 pm
Location : SCWTC , SC - WTC -CORE Shop -WTC0105 , 2310 S. Lane St. Seattle WA 98144
Fee : $289
Instructor
When : Tuesday, Nov 07 to Nov 21 ; 6:00 pm to 9:00 pm
Location : SCWTC , SC - WTC -CORE Shop -WTC0105 , 2310 S. Lane St. Seattle WA 98144
Fee : $289
Instructor