Welcome to our Shiny NEW Website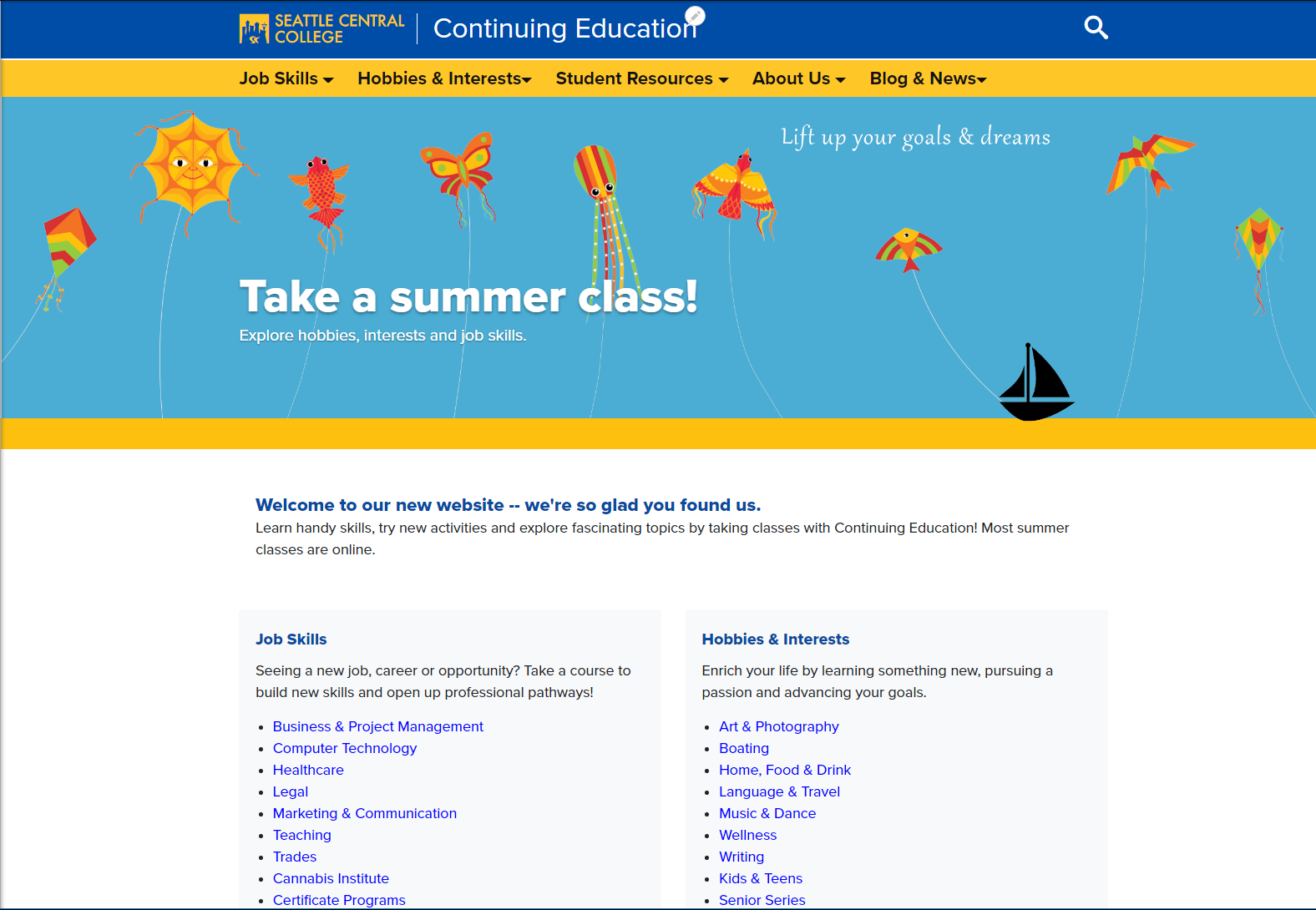 So glad you found us here! Please explore and make yourself at home. We've just launched summer quarter, too, and you'll find many wonderful classes and fantastic instructors to check out.
Our former website has served us well since 2016, but now it's retired. Goodbye and thank you to our old friend, learnatcentral.org!
This new site, as you'll notice, is part of the Seattle Central College website. So, it feels a bit like we're moving in with our parents, but in a good way. You can find us easily like this:
Go to our former web address, learnatcentral.org, and you'll be redirected here.

Come directly to our new web address: ce.seattlecentral.edu  
Visit the college website, click on Programs and then Continuing Education

Of course, you can also find us by internet search, too! It might take time for the internet to get good at finding us, though.
Browse classes by going to "Job Skills" or "Hobbies & Interests" on the orange navigation bar at the top of our home page.
Pardon us in advance if you find some quirks on our new site, we're still working out some details, and expect some doo-dads in the wrong places.
Community members, this site is for you! These are non-credit classes and you do not have to register with the college as a matriculated student in an academic program.
Take a Continuing Education class to enjoy a favorite hobby, learn a new skill, explore a topic, participate in activities, gain knowledge or develop job opportunities. The sky's the limit!